Safe Schools, Strong Schools Bond Improvements
Safe Schools, Strong Schools – Safety projects a top priority

With the passage of the Safe Schools, Strong Schools Bond Proposal, CVS will be able to enhance security in all of our existing buildings, update classroom technology and make important infrastructure improvements to keep our students safe, warm, and dry.
* The $97 million bond proposal, approved by voters on November 6, 2018, will be sold in two series to allow the district to stretch its bond dollars and make improvements over a longer period of time.
*The school district is currently in the design phase of many bond projects. Once the designs are complete, phase 1 projects will be bid out this spring and construction will begin this summer.
*Every bond project will be bid out in accordance with CVS board policy and state guidelines.
* The district will use this webpage to post important bond updates. Once complete the page will include vendor information to ensure transparency.
*School safety improvements will be among the first projects to be completed.
*First on the list for completion are the interior entrance renovations for Dakota High School and Chippewa Valley High School. We hope to have those improved entrances competed by the fall.
*Safety recommendations made by the Transportation Improvement Association (TIA) for the Dakota High School campus will be part of the initial projects. We will widen Cougar Drive to alleviate traffic congestion for our students and parents trying to enter the school campus and we will make improvements to the 21 Mile Rd. exit to improve traffic flow and safety with a dedicated right hand turn lane.
*At Ojibwa Elementary School, we will modify the parking lot entrance and improve existing traffic flow based on recommendations made by the Transportation Improvement Association (TIA) study.
*Other safety projects to be completed in phase 1 and 2 of the bond will include new security cameras, replacing interior door locks where needed, and adding safety alert systems to every school office.
If you have any questions about these projects, please don't hesitate to ask at: dblain@cs.k12.mi.us or 586-723-2240. We will continue to provide updates on future projects as they are designed, bid, and scheduled for completion.
Keeping our students safe has never been more important.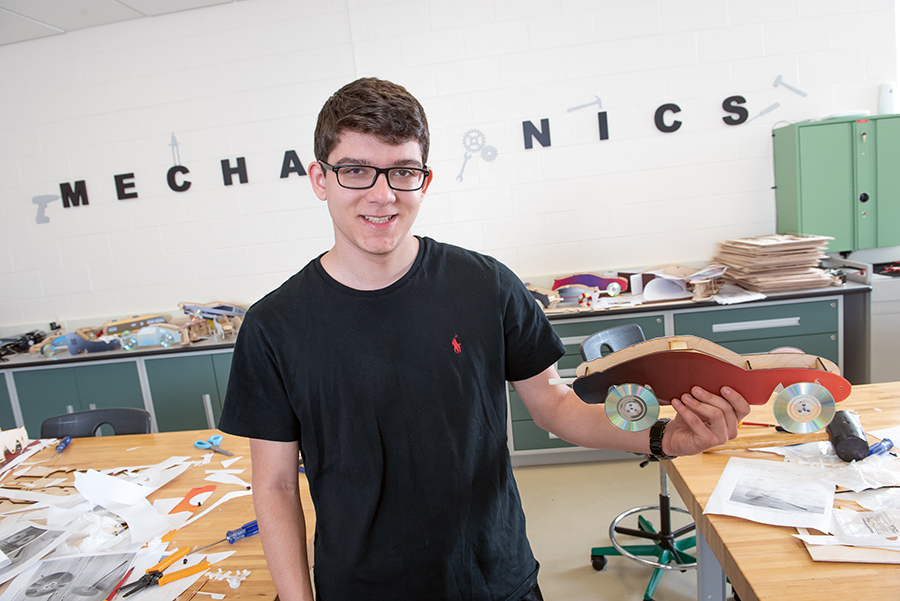 The Safe Schools, Strong Schools proposal will fund necessary security improvements to ensure Chippewa Valley Schools students are safe before, during and after school. This $97 million dollar proposal will fund security equipment and enhancements at existing buildings and facilities that would help keep Chippewa Valley Schools safe.

Key areas of improvement include:
Security improvements
Replacing the oldest buses in the fleet
Building mechanical, plumbing and other repairs to keep students safe, warm and dry
New instructional technology to prepare students for jobs
Learn more about the Safe Schools, Strong Schools proposal in the Fall edition of the CV Vision.

The Safe Schools, Strong Schools proposal will also provide state-of-the-art instructional technology and increased access to Career and Technical Education programs and Science, Technology, Engineering and Math (STEM) instruction, giving students real-life, on-the-job experience and a head start on careers.