Safe Schools, Strong Schools Bond Improvements
2018 bond update for fall 2023
Check out the latest 2018 Bond Construction Update (Sept. 8, 2023)
2018 bond update for summer 2023
Check out the latest 2018 Bond Construction Update (August 24, 2023)
2018 bond update for summer 2023
Check out the latest 2018 Bond Construction Update (August 2023)
2018 bond update for summer 2023
Check out the latest 2018 Bond Construction Update (July 2023)
2018 Bond Update for Summer 2023
Check out the latest 2018 Bond Construction Update (July 2023)
2018 Bond Update for Spring 2023
Check out the latest 2018 Bond Construction Update (May, 2023)
2018 BOND UPDATE FOR winter 2022
Check out the latest 2018 Bond Construction Update (February, 2023)
2018 BOND UPDATE FOR FALL 2022
Check out the latest 2018 Bond Construction Update (Sept. 30, 2022)
2018 BOND UPDATE FOR FALL 2022
2018 Bond Update Presented to CAC/PTO October 2022
2018 bond update for fall 2022
Check out the latest 2018 Bond Construction Updates (September 2022)
- Powerpoint presentation on 2018 Bond Program Update
2018 Bond update for summer 2022
Check out the latest 2018 Bond Construction Updates (August 26, 2022)
2018 Bond update for summer 2022
Check out the latest 2018 Bond Construction Updates (August 11, 2022)
2018 bond update for summer 2022
Check out the latest 2018 Bond Construction Updates (July 29, 2022)
2018 Bond update for summer 2022
Check out the latest 2018 Bond Construction Updates (July 19, 2022)
2018 bond update for summer 2022
Check out the latest 2018 Bond Construction Updates (June, 2022)
2018 bond update for spring 2022
Check out the latest 2018 Bond Construction Updates
2018 Bond Update for Fall 2021
Check out the latest 2018 Bond Construction Updates
Safe Schools, Strong Schools Bond

Safety improvements and technology upgrades approved by voters as part of the Safe Schools, Strong Schools bond proposal are in full swing across the school district. With the support of our community, we are enhancing security in all our buildings, updating classroom technology, and making important infrastructure improvements to keep our students safe, warm, and dry. The district has also developed a webpage to post video updates, bid awards, and a check register for transparency. Here is a look at our progress.
Security Upgrades
• The new secure entrances for Dakota High School and Chippewa Valley High School were completed at the beginning of the school year. The entry vestibules now feature improved visibility and building security.
• New security cameras are being replaced district-wide in all school buildings. The elementary buildings are being completed now. Older cameras are being replaced, and additional cameras are being added where needed. We anticipate this entire project will be completed later this spring.

• Emergency Alert Systems are being added to every school building district-wide.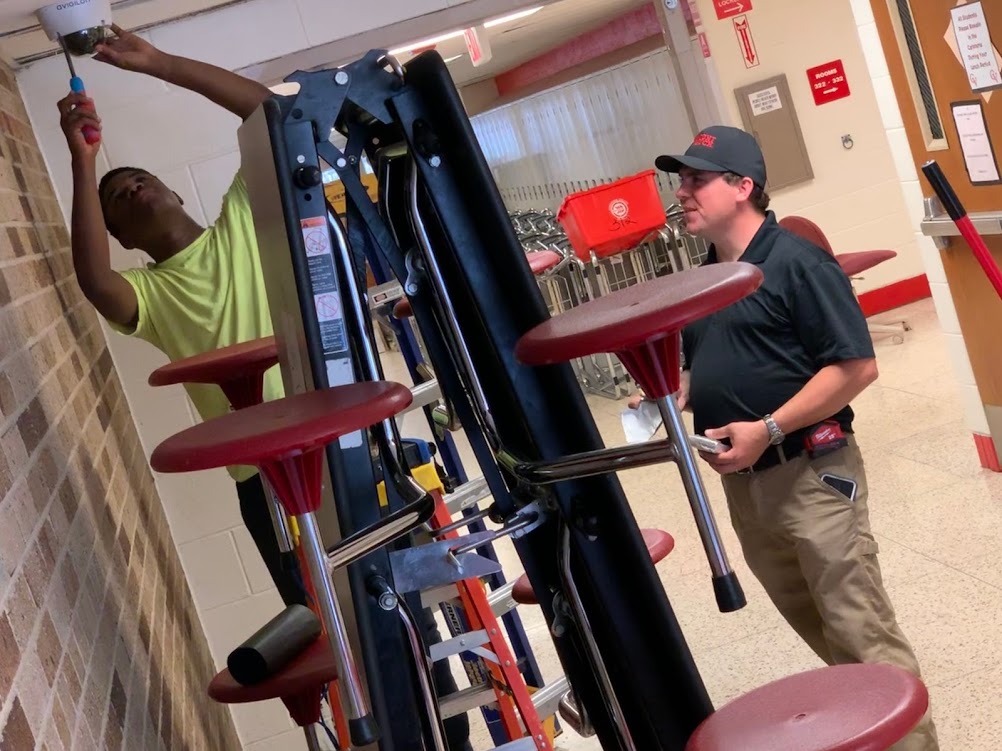 These systems will have the ability to provide immediate notifications to staff, students, and first responders in the event of a school emergency.
• New security locks are being replaced on all classroom doors where needed.
• Large classroom security locks are being replaced in areas like multi-purpose rooms, and media centers, etc. for improved safety.
• The district will also be installing impact-resistant glass in select areas of each school building.
Construction Work/Parking Lots
• Cheyenne Elementary – Work is set to begin on the new secure entrance and relocation of the main office. We hope to have the project complete for the next school year.
• Parking lots – Parking lot work will begin this summer at Shawnee, Sequoyah, Huron, and Ojibwa Elementary Schools. Improvements will also be made at Dakota High School.
• Playground Restoration – All elementary buildings will receive new, updated equipment where needed.
Technology Upgrades
• The district's new wireless network is complete.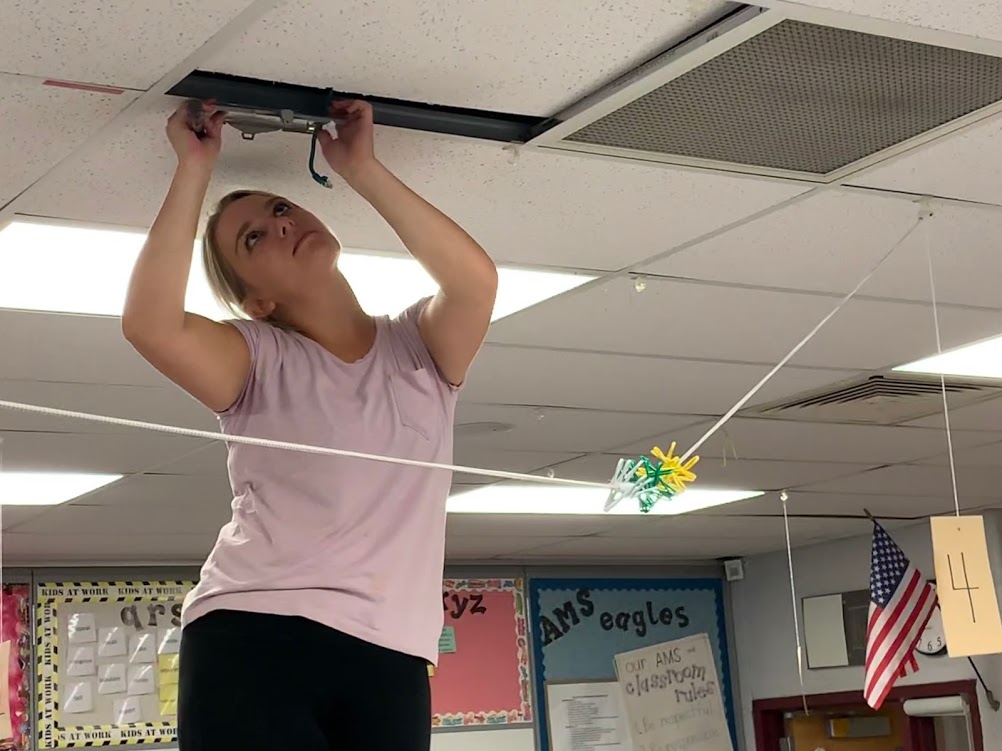 • New student devices – 40 new student laptop carts were purchased (containing a total of 1,440 devices) for use in our English Language Arts programs at Iroquois, Algonquin, Seneca, and Wyandot Middle Schools.
• The district purchased 276 high-end computers being used in our high school CTE classes.

New 21st Century Classroom Upgrades
• Bid awards have been approved for new classroom technology that will include new flat panel screens that are brighter and easier to read, teacher computers, and microphones. We hope to have these improvements ready for fall 2020.
• Many technology upgrades happen behind the scenes including things like new virtual servers, and a refresh of switches district-wide. Although these bond improvements are not visible to our students and staff, they are an integral part of keeping our technology systems up and running for almost 18,000 users.
The Safe Schools, Strong Schools proposal provides state-of-the-art instructional technology and increased access to Career and Technical Education programs and Science, Technology, Engineering and Math (STEM) instruction, giving students real-life, on-the-job experience and a head start on careers.