Resources

For Families

Resources to assist families during the Coronavirus Outbreak.

There is help for families that need information about Community Resources available during the Coronavirus Outbreak! CVS Community Resource Message Line: (586) 723-2280

Macomb County Crisis Center
If you are in crisis or overwhelmed by any situation, call
1-586-307-9100
at any time, to talk to a trained crisis counselor. Confidential, private, and you don't need to give your name.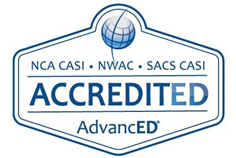 June 10, 2021
Erie celebrates their Cereal Box Domino Challenge
Erie Elementary collects 500 boxes of cereal for Gleaners Food Bank, and watches them fall like dominos.
June 10, 2021
Kindergarten Registration
Welcome to the class of 2034! To start your enrollment process, click on the big New Student Registration button or the link below.
June 9, 2021
Now Accepting School of Choice Applications!
June 8, 2021
Summer Learning Resources
February 5, 2021
Weed Control
Please note that the district will begin weed control spraying on 5/8/21, and will continue throughout the summer months. Affected areas will be posted on school building doors.
October 23, 2020
CVS COVID-19 Case Report