‹

March

2017

›

S
M
T
W
T
F
S
1

Mar 1

MS P/T Conferences (Evening Only)

2016-2017 District Calendar

2

Mar 2

MS P/T Conferences (Evening Only)

2016-2017 District Calendar

3

Mar 3

MS Students Attend AM only (8:01-10:48)

2016-2017 District Calendar

4
5
6
7

Mar 7

PTO Meeting @ 7:00 PM

Sequoyah Calendar

Spring Picture Day

Sequoyah Calendar

8

Mar 8

HS P/T Conferences (Evening Only)

2016-2017 District Calendar

9

Mar 9

HS P/T Conferences (Evening Only)

2016-2017 District Calendar

10

Mar 10

DARE Graduation @ 9:30 AM

Sequoyah Calendar

El-End of 2nd Trimester

2016-2017 District Calendar

HS Attend AM only (7:15-10:33)

2016-2017 District Calendar

11
12
13
14
15

Mar 15

Report Cards Go Home

Sequoyah Calendar

El P/T Conferences (Evening only)

2016-2017 District Calendar

16

Mar 16

El P/T Conferences (Evening only)

2016-2017 District Calendar

17

Mar 17

Dismissal at 11:49 AM

Sequoyah Calendar

El Attend AM only (Early 8:33-11:17/Late 9:05-11:49)

2016-2017 District Calendar

18
19
20
21
22
23

Mar 23

6:00 PM to 9:00 PM

CVEF Taste Fest and Auction

Zuccaro Banquets & Catering

Sequoyah Calendar

Mark you calendars for the 7th annual Chippewa Valley Educational Foundation Taste Fest & Auction!

24
25

Mar 25

Parent Saturday

CVHS - Main Building

2016-2017 District Calendar

26
27

Mar 27

Talent Show Tryouts (4:00 - 7:00)

Sequoyah Calendar

28

Mar 28

2nd - Deneweth's (9:15 - 11:00)

Sequoyah Calendar

Talent Show Tryouts (4:00 - 7:00)

Sequoyah Calendar

29
30
31

Mar 31

Dismissal at 11:59 AM

Sequoyah Calendar

Spring Break Begins at 12:00 PM

Sequoyah Calendar

Students Attend AM only (Early El 8:33-11:27/Late El 9:05-11:59)(MS 8:01-10:55) (HS 7:15-10:15)

2016-2017 District Calendar

Spring Break begins after student dismissal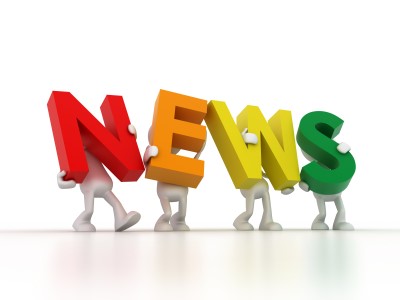 **New Early Release Times
Sequoyah Elementary Special Dismissal Times and Breaks Friday, March 17th Dismissal at 11:49 a.m. Friday, March 31st Dismissal at 11:59 a.m. Saturday, April 1st – Sunday, April 9th Spring Break-No School Friday, April 14th No School Monday, April 24th Dismissal at 11:58 a.m. Thursday, May 18th Dismissal at 11:52 a.m. Monday, May 29th Memorial Day-No School Monday, June 19th Dismissal at 11:37 a.m. Tuesday, June 20th Dismissal at 12:09 a.m.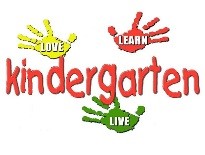 Kindergarten Kick-Off for Upccoming Kindergartners on May 31st from 7:00 pm - 8:00 pm (Parents Only)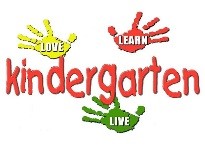 Kindergarten Registration for 2017-2018
Kindergarten registration begins Feb. 1st from 9:30 am - 3:00 pm during school days. We will have one evening for parents to register on March 16th from 6:00 pm - 8:00 pm. Registration packets are available on the website or in the office. Only COMPLETE packets will be accepted.
March 17th dismissal time is 11:49 for all students
May 5th - Last day food service will accept a check for lunch.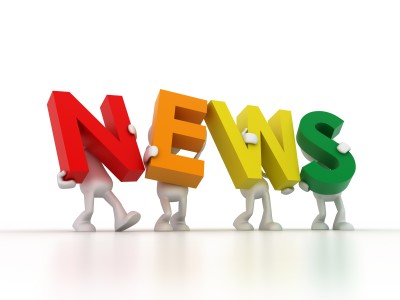 Vacation Days for 2016-2017
SPRING BREAK March 31st (1/2 Day) - April 9th Classes resume April 10th
Yearbook Orders are due NO LATER than March 10th
If your child did not receive a notice from Lifetouch about purchasing a yearbook you might have ordered one at school picture time. If you are not sure or lost your form you need to contact Lifetouch at 1-800-352-6234. You can also order on line at YBPAY.LIFETOUCH.COM - yearbook code: 8634117
Sequoyah Elementary
18500 24 Mile Rd
Macomb, MI 48042
Phone: (586)723-7000
Fax: (586) 723-7001
Attendance: (586) 723-7099
Hours: 9:05 - 3:50
Please refer to the calendar as1/2 day dismissal times vary this year.
1/2 Day: 9:05 - 11:44
1/2 Day: 9:05 - 11:59
Principal: Mr. Zotos
Assistant Principal: Ms. Batko