ONLINE REGISTRATION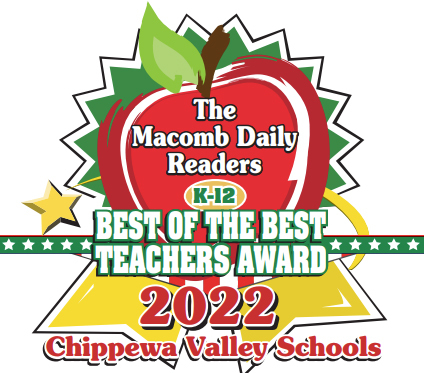 Student Registration Link
To enroll a student in school, you MUST be the parent listed on student's birth certificate OR you MUST be the student's legal guardian with official court documentation.


Click on the blue Online Student Registration Pop-Up Badge on the main page of our website.
You must register for the school your street is assigned to. If you are unsure about which school that is, find your school here.
For families without internet access or access to an electronic device, we will offer enrollment kiosks in our Central Registration Office. If you need to visit a registration kiosk for enrollment, or if you have any questions, please don't hesitate to contact us at: enrollment@cvs.k12.mi.us or (586)723-2007.
Thank you for choosing Chippewa Valley Schools!
ENROLLMENT CRITERIA:
Enrollment procedures vary from elementary to high school. Please review the Criteria for Enrollment below, which will explain the requirements to complete your child's registration.

Criteria for Enrollment
MOVE OUTS:
If you are a parent and have moved out of the district and plan to remove your student from Chippewa Valley Schools, please fill out and submit the appropriate grade-level Exit Form.
IMMUNIZATIONS:
MI Immunization Waiver Info for parents
MI Immunization Waiver Key Points letter to parents
Non-Prescription Medication Form
Self-Administered or Self-Possessed Prescription Form
KINDERGARTEN REQUIREMENTS HAVE CHANGED
According to Michigan Law, (MCL 380.1147), if a child residing in Chippewa Valley Schools is not five years of age on September 1, 2024, but will be five years of age not later than December 1, 2024, the parent or legal guardian of that child may enroll the child in kindergarten for the 2024-2025 school year if the parent or legal guardian notifies the school district in writing that he or she intends to enroll the child in kindergarten.
If your child was born between the dates listed above, and you would like to enroll them in the district, a form will be provided at registration.
Health Department: http://http://health.macombgov.org/Health-Programs-FamilyHealthServices-ImmunizationClinic
Vision and Hearing:
Macomb County Health Dept. Hearing and Vision Program