Chippewa Valley Adult & Community Education
Dear community education patrons:
While we are not fully back open, we do have some aquatic classes and trips & tours available for registration. In addition to both our locations being open, you are always welcome to register over the phone by calling (586)723-2050 OR by visiting our NEW registration website:
Or simply press the "Register Now" button to the right of this page as always.
Currently, there will be no brochures mailed out, therefore, everything that will be offered will be listed online. Check individual pages for flyers.
Due to the nature of the COVID-19 crisis, classes that are scheduled may be canceled and refunded. We appreciate your understanding during this time and look forward to seeing you again! Be safe and well!
Do you like to Travel?...

Would you like to expand your Lifelong Learning Opportunities?...
Do you want to encourage your children's extracurricular activities?...
If so, Chippewa Valley Schools Adult & Community Education Program has just what you're looking for!
School Closings: When Chippewa Valley Schools are closed due to inclement weather or act of God, all evening programs are canceled. Classes will not be rescheduled or refunded. However, classes that meet for only one session will be rescheduled. Early Release Days do not change evening class scheduling.
ADULT & COMMUNITY EDUCATION REGISTRATION INFORMATION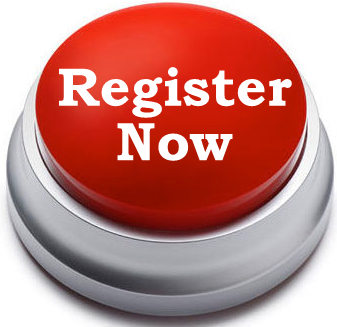 We have three ways to register:
1.) Click the "Register Now" button to begin online registration. NOTE: We have new registration software, desktop, and mobile friendly! Having trouble registering online? Click HERE for step by step instructions.
2.)We do not recommend Mail-in Registration at this time due to the uncertainty of the mail being delivered. However, please contact our office for mail-in information if you are unable to register any other way.
3.) Walk-in Registration, Monday through Friday, 8 am - 4 pm at one of our two locations:
Chippewa Valley Community Education, 19230 Cass Avenue, Clinton Township, MI 48038 or Little Turtle Preschool, 50375 Card Road, Macomb, MI 48044
Jim Fields ~ Director Adult/Alternative/Community Education
Nicki Gawlowski ~ Preschool Supervisor
Jennifer McKnight ~ Mohegan HS Dean of Students
Jennifer Howard ~ Credit Recovery Coordinator
Jacqueline Frederiksen ~ GED Examiner, Academic Advisor
Madeline Kempa ~ Travel Coordinator
Alexandra Sprowitz ~ Aquatics Supervisor
19230 Cass Ave.,
Clinton Twp, MI 48038
Phone: (586) 723-2050
Fax: (586) 723-2051
Like us on Facebook!
Mission Statement:
It is the mission of Chippewa Valley Schools Adult & Community Education to provide Educational and Leisure programming to all community residents. Adult & Community Education programs will be diversified to meet the needs and interests of individuals of all ages. Classes are close and convenient within the community at reasonable prices and instructed by qualified staff.