Our Mission
Inspiring and empowering learners to achieve a lifetime of success
Our Vision
Chippewa Valley Schools - Setting the standard for educational excellence.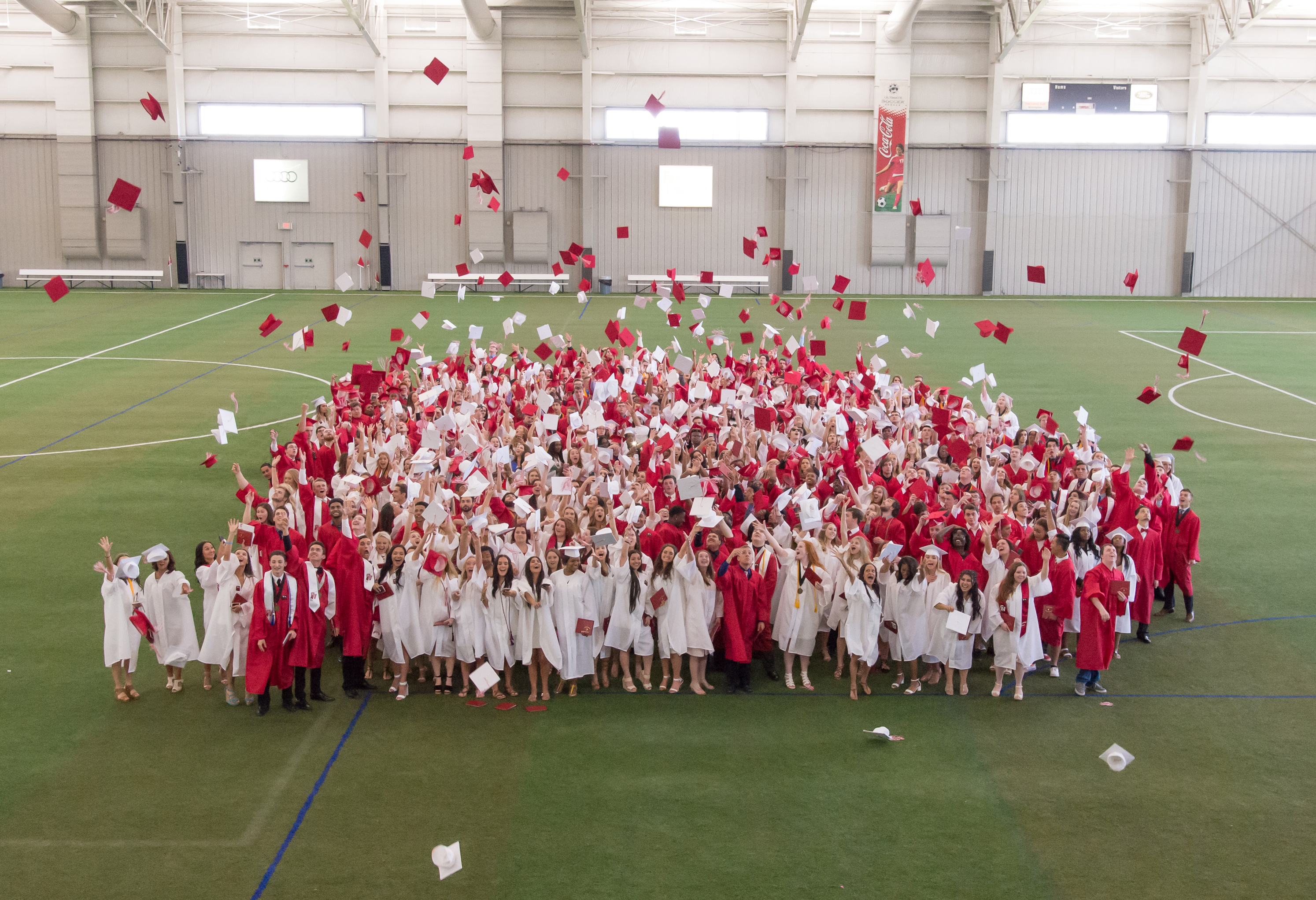 Chippewa Valley Schools making the grade
Welcome to Chippewa Valley Schools! As one of Michigan's top school districts, we serve more than 14,500 students in grades K-12. The Chippewa Valley School district has won several National, State, and County awards and is recognized as a leader in K-12 education.
At Chippewa Valley, continuous school improvement is a top priority. Curriculum councils and school improvement teams, composed of teachers and administrators, continuously work to update teaching strategies, develop new programs, and keep our curriculum aligned with state standards.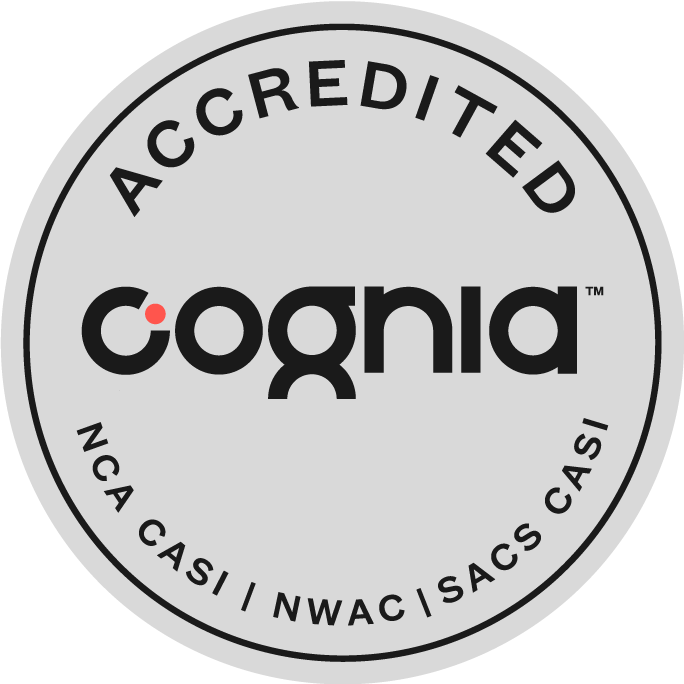 CVS received district accreditation by Cognia, the highest assurance of quality schools.
From pre-school through to our award-winning high schools, our students are learning in state-of-the-art facilities featuring 21st-century interactive learning tools. Thanks to the generous support of our community every classroom is equipped with interactive LED SMART Boards, document cameras, DVD players, and sound systems. Teachers have access to desktop computers as well as a Windows 10 tablet. Traditional computer labs and wireless laptop carts are available at each school to complement the curriculum. This technology is designed to enhance the learning environment for all students while providing access to developing technology skills so important in our world.
With the closing of schools in March 2020 and federal dollars related to COVID-19, the district has been able to implement a one-to-one computer program in grades K-12 and financially sustain it for 10 years. Implementing a one-to-one allows the district to address issues of access and equity by providing all students with a consistent device that is compatible with district programs.
In
C

h

i

p

p

ewa

V

al

l

ey Sch

o

ols

w

e

b

e

l

ieve...

• all students should be challenged and supported to reach their full potential.
• in a supportive environment that promotes creativity, growth, and individuality.
• in consistent, comprehensive, research-based instructional strategies.
• a collaborative community partnership is necessary for our goals to be achieved.
• all members of the Chippewa Valley community should feel welcomed, engaged,
and valued.
• a warm, welcoming, and safe environment is conducive to learning.
• in data-driven decision-making.
• resources should be maximized to provide an equitable experience for all students.
By the numbers...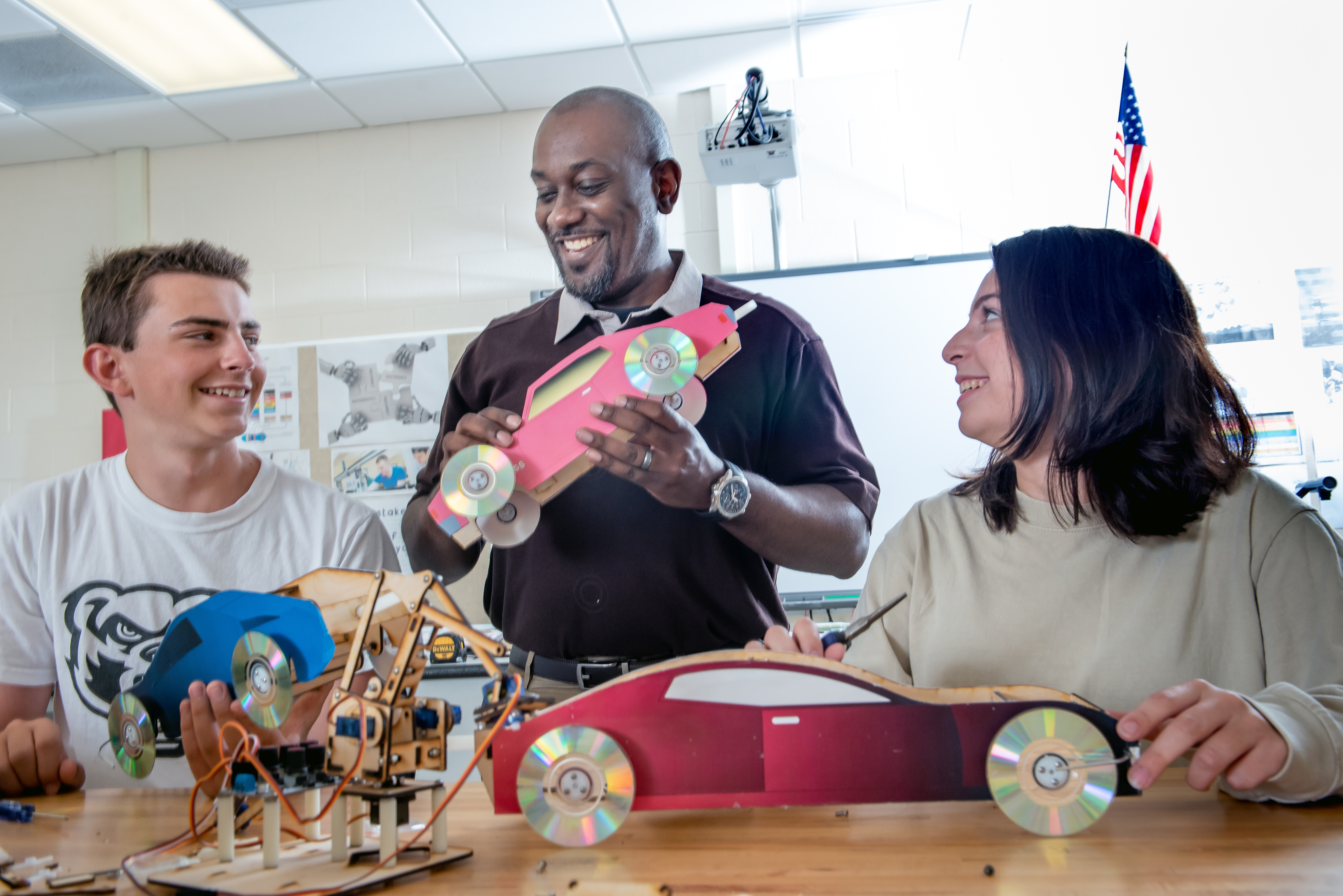 28 square mile area serving Clinton and Macomb Townships
7th largest school district out of 839 public and charter schools
2nd largest school district in Macomb County
14,500 students
12 elementary schools
4 middle schools
2 ninth-grade centers
3 high schools
1 International Academy of Macomb (IAM) High School
1 preschool center- Little Turtle Preschool
827,000 - The distance covered by CVS buses transporting students to and from school using 153,000 gallons of diesel fuel.
10,500 students ride a bus each day
Over 1 million school meals served each year
1,730 total employees - CVS is one of Macomb County's largest employers
Chippewa Valley educational programs
From our Little Turtle preschool program to our award-winning high schools, our students enjoy the best educational programs available. We offer award-winning music, band, and fine arts programs, advanced placement, and honors courses, and some of Macomb County's most exciting division and state championship team sports.
Our elementary students enjoy specials in music, art, science, and physical education in addition to a rigorous curriculum. Science Olympiad, LEGO Robotics, and Destination Imagination provide students with enriching and challenging problem-solving activities that occur outside the school day. Our teams consistently win at the county level and go on to participate in the state competition. Our special Youth Enrichment Program provides elementary students with new and extended learning experiences in fine arts and foreign languages.
In addition to the core curriculum, our middle school students have an opportunity to participate in band and choral programs, competitive athletic teams, and numerous other enrichment activities including Science Olympiad, LEGO Robotics, and opportunities to volunteer in school and in their communities. The unique needs of middle school students are met through engaging academics and multiple social activities.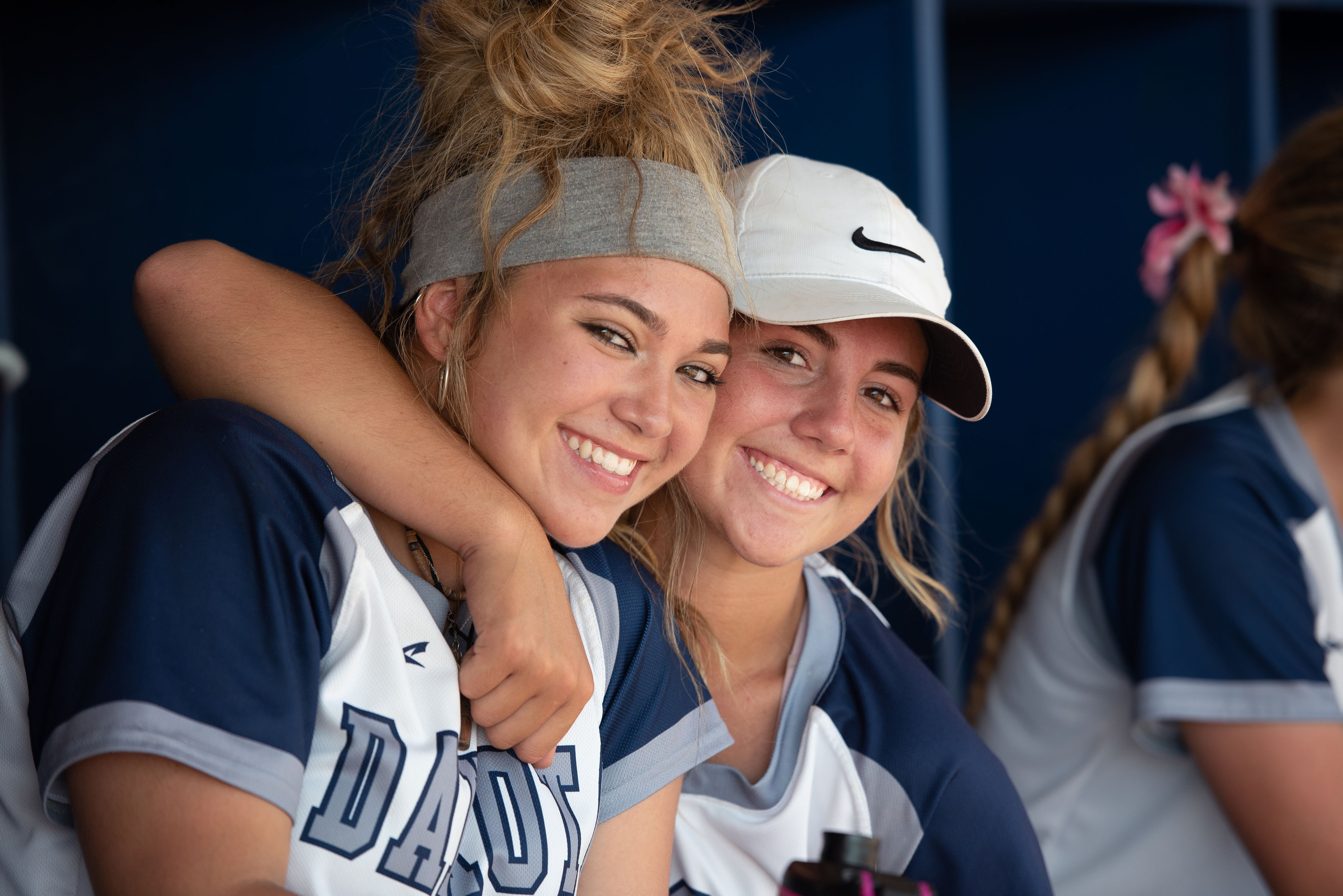 Our award-winning high school programs are well-known for being among the best in the state. Our students and staff continually win awards for excellence in academics, fine arts, and athletics at the state, national, and international levels. At Chippewa Valley and Dakota High Schools, we offer more than 200 courses, 38 different after-school clubs and activities, and 24 sports programs. At the high school level, students can enroll in a more intensive course of study by enrolling in advanced placement courses or a full range of programs in Career and Technical Education (CTE). We offer Advanced Placement courses, dual enrollment, and an early college program that allows students to earn college credit while still in high school. The International Academy of Macomb High School, a Macomb Intermediate School District program, is located within the Chippewa Valley Ninth Grade Center and provides students from seventeen different Macomb County School Districts a globally- focused course of study that leads to an International Baccalaureate diploma.
The first year of high school is an important time in any student's academic career. Chippewa Valley is the only school district in Macomb County that offers Ninth Grade Centers at both Chippewa Valley High School and Dakota High School. These centers offer our students a seamless transition to high school by offering a rich curriculum and a variety of extra-curricular opportunities for every student. First-year students will take most of their academic classes within the freshman building, located on the main campus of each high school, but may travel to the main building for specialized instruction and advanced classes. Our Ninth Grade Centers offer safe, dynamic, and innovative learning environments focused on creative and challenging experiences. Students learn effective strategies designed to improve study skills, critical thinking, and time management that will prepare them for success in high school, college, and beyond.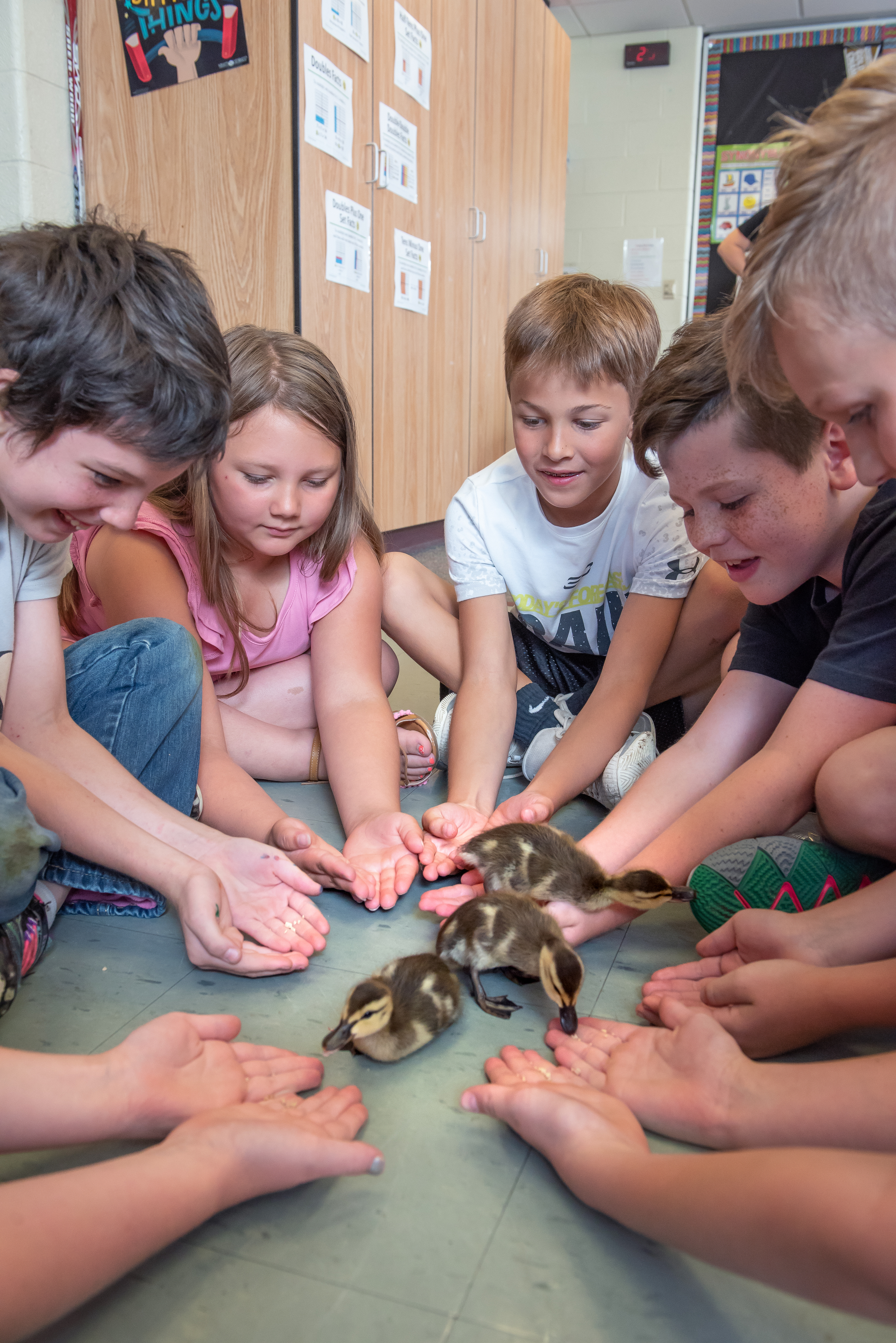 Beyond the classroom
In addition to a comprehensive K-12 academic program, Chippewa Valley offers a variety of educational programs for students of all ages. Over the past few years, our Community Education Center has served approximately 4,000 children to adult-age learners per year. Our preschool programs at Little Turtle Early Childhood Center and at elementary schools have welcomed over 700 infant, toddler, and preschool students. Our Great Start Readiness Program (GSRP) provides full-day tuition-free preschool to 64 students at four elementary schools across the district. Families must meet state guidelines to be eligible for this program.
Special services for students
Chippewa Valley Schools provides a full range of educational programs for academically and physically challenged students in compliance with State and Federal laws. These services are provided to qualified individuals residing within our school district. Types of services provided through Special Services vary for each child and are customized to the student's individual needs.
Providing the best in educational facilities, technology, and safety
The Chippewa Valley Schools community takes pride in its top-notch facilities and outstanding educational programs. This is evident in the high level of parent involvement and community support the district receives from its residents.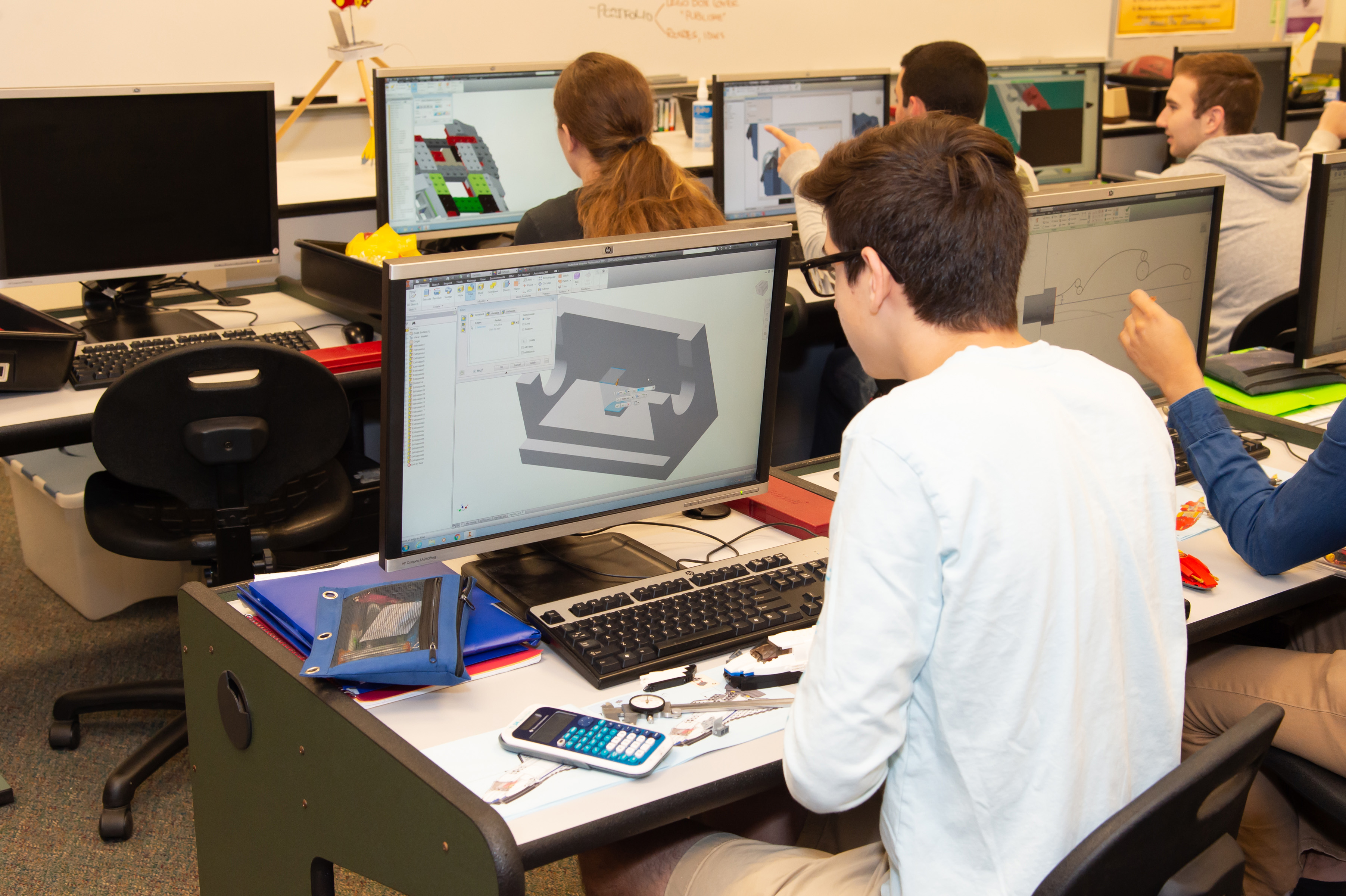 In November of 2018, Chippewa Valley School residents approved a $97 million Safe Schools Strong Schools Bond Proposal that allows us to continue our tradition of excellence and provide our children and school community with much-needed improvements and upgrades to our security and our schools.
The bond offers many improvements but focuses only on the essential needs of the district that were identified. The Safe Schools Strong Schools proposal funds essential security enhancements in existing buildings and facilities district-wide including:
Emergency Alert Systems
Security Cameras
Replacement of door locks
Improved interior door systems
More secure entryways
The Safe Schools Strong Schools bond also allows the district to replace buses that are the oldest in the fleet, and replace roofing, plumbing, and mechanical systems to keep students safe, warm, and dry.
CVS committed to lifelong learning, community partnerships
One of the best things about Chippewa Valley Schools is its school community. Our District enjoys a high level of parent and community support. We believe that parent involvement is the key to a great education. Throughout the school year, parents attend meetings, conferences, athletic competitions, building, and extracurricular events. We also invite parents to serve on building-level PTOs, Booster Groups, and Committees. Citizens Advisory Committees (CAC) occur at the building and district level. There are also regular PTO Presidents' Meetings and CAC Meetings that occur on a district level. The Chippewa Valley Coalition for Youth and Families is a partnership between our school district, parents, and local community service agencies. The mission of the coalition is to promote healthy, safe, and drug-free youth and to support our district families.
Check us out-in person
Each Chippewa Valley School offers its own unique personality and learning environment. If you would like to visit one of our schools, contact the Office of Community Relations at 586-723-2240.
Notice of Nondiscrimination
It is the policy of Chippewa Valley Schools not to discriminate on the basis of race, color, sex (including but not limited to sexual orientation, gender identity), religion, national origin or ancestry, age, disability, height, weight, genetics, or marital status in its programs, services, activities, or employment. Inquiries related to nondiscrimination policies, questions, concerns or to file a complaint should be directed to: Civil Rights and Title IX Coordinator, Director of Human Resources, Chippewa Valley Schools Administration, 19120 Cass Avenue, Clinton Township, MI 48038 Phone: 586-723-2090 Email: ablanchard@cvs.k12.mi.us / Nondiscrimination inquiries related to disability should be directed to: Section 504 Coordinator, Director of Special Services, (same address) Phone: 586-723-2180 Email: tkoch@cvs.k12.mi.us . Civil Rights and Title IX inquiries can also be directed to the Department of Civil Rights at (800)482-3604 or MDCRservicecenter@michigan.gov.