Welcome Back 2023/2024

InfoFinder Bus Stop Information Page: http://infofinderi.com/ifi/?cid=CVS2SS70D91S
Visit the InfoFinder page to locate a bus stop in relation to a home address, to see the district school boundary and the school's walk boundary.
Visit the following link for information on how to use InfoFinder I /downloads/transportation/infofinder_walkthrough.pdf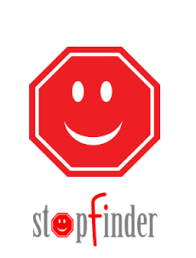 StopFinder Tracking App:Visit https://stopfinder.com/ for all of your StopFinder questions.
To watch a quick video detailing the StopFinder features and a step-by-step guide visit https://www.mytransfinder.com/mytf/videos/StopfinderApp.mp4 (some features are not yet available, but will be coming soon)
If your questions are still unanswered, please contact the transportation department at 586-723-2160.
PLEASE NOTE:
In-District Transfers and School of Choice students are responsible for their own transportation. Transportation is NOT provided.
High School And Middle School Bus Stops
These stops are placed at main road and subdivision entrances. These stops are established through consideration of safety and efficiency of operations relating to bell times, and the continuance of route pickups and drop-offs related to middle school and elementary schools.
Transportation Requests
Student safety and security is a primary concern for our District. Please be aware that as a rule, we do not allow alternate bus stops, special requests.Students cannot ride with friends to accommodate social or travel schedules. Notes from parents are not accepted as permission to ride or alter any District transportation schedule or stop. Due to the 11,000+ students we transport daily, it is impossible to receive and approve late notices of an emergency change. Parents are responsible for the safety of their students to and from all District bus stops appropriate to your route. The Transportation Director must be contacted and approve any change that may occur in an emergency. This is done to protect and account for each student who is eligible to ride a District School Bus.
In order to be as efficient as possible, it is important for us to know who will require Pupil Transportation services. If we assume every eligible student will ride the bus we will have many more bus routes than necessary. Therefore, we ask that you help us as we plan out routes for the coming school year by letting us know whether or not you will require transportation services. To do so, please complete the Transportation Request Form that is provided during Enrollment or complete any Transportation forms that are included in the PowerSchool parent portal.
Who's Who in Pupil Transportation
Transportation Department Phone Number: 586-723-2160
Bus Stop light procedure