Indian Education Grant Consortium
Chippewa Valley Schools
L'Anse Creuse Public Schools
New Haven Community Schools
Richmond Community Schools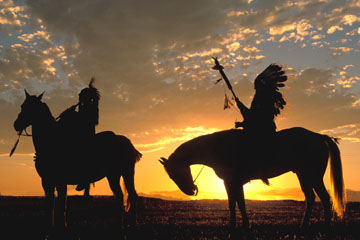 Indian Education Program Last Workshop
When: Saturday, June 1st, 2019
Where: Cheyenne Elementary
Time: Two sessions 9 - 11:30 am and 12:30 - 3:00 pm
We will be decorating and playing hand-carved Indian Flutes

Register by May 10, 2019 by calling Maria Chisholm 586-723-2031 or email mchisholm@cvs.k12.mi.us
(First come, first served)
Any questions please call Maria Chisholm.
About us
Chippewa Valley School District has a federal grant called The Indian Education Grant Consortium, which includes students from Chippewa Valley, L'Anse Creuse, New Haven and Richmond Schools. and every year the district invites parents to consider enrolling their children in this program.
The grant will offer your children the following services, free of charge:
Reading Tutoring

Math Tutoring

Indian Craft / Cultural / History Workshops

Quarterly newsletters describing the activities offered each month

Quarterly Parent Committee Meetings

Indirect assistance for needy families in the area of health, food, and clothing
Families from all four school districts will receive our newsletter and are eligible to participate in Parent Committee Meetings.
Title VI ED 506 Indian Student Eligibility Certification Form
If your children have Indian Ancestry, and are not registered in our program, please click one of the above links for the 506 Indian Student Eligibility Certification form or the Survey, print the form, complete it, and send it back to Chippewa Valley Schools, Indian Education Grant Program, 19120 Cass Avenue, Clinton Township, MI 48038 Attn: Maria Chisholm or you may fax it to 586-723-2128
If you need assistance you may go to the following link.
Dear Parents of Native American Indian Students
Maria Chisholm
Facilitator of the Indian Education
Grant Consortium
Phone: 586-723-2031
Cell: 586-615-1279
Fax: 586-723-2128
Email: mchisholm@cvs.k12.mi.us
Scott Pitts
Director of State and Federal Grants
Staff
- Anne Sytsma - Teacher/Specialist
Secondary Schools
Email: asytsma@cvs.k12.mi.us
- Robert Murray - Teacher/Specialist
Secondary Schools
Email: rmurray@cvs.k12.mi.us
September 10
Workshop 1
3:00 PM
Workshop 1
Calendar:
Indian Education Calendar
To Contact Us:
Chippewa Valley Schools
Administration Building
19120 Cass Avenue
Clinton Township,
MI 48038
Maria Chisholm
Facilitator of the Indian Education Grant Program
Ph: 586-723-2031
Cell: 586-615-1279
Fax: 586-723-2128
Email:
mchisholm@cvs.k12.mi.us
---