Chippewa Valley Virtual Academy
Welcome to the Chippewa Valley Virtual Academy (CVVA)

Chippewa Valley Schools is proud to announce that we will continue to provide an option in fall 2021 for students looking for a rigorous virtual opportunity for their education – the Chippewa Valley Virtual Academy (CVVA).
This fall, CVS will be a 1:1 technology district so every CVVA student will receive a laptop device for at-home learning. Students learning at home will follow similar schedules to our students learning in person and will be welcome to participate in their home school events and activities.
Families electing to enroll in the CVVA will remain in the program for the entire academic year.
During the 2020-2021 school year, CVS had approximately 2,500 students enrolled in the program and we anticipate it will continue to be a popular learning option for families.
What families can expect from the CVVA:
Online learning opportunities for students in grades K-12.
The same rigorous curriculum that is offered in our traditional buildings.
Courses taught by certified, highly qualified CVS teachers.
Courses housed in the Schoology platform.
A combination of live and recorded lessons in addition to independent learning activities.
Parents can monitor progress through PowerSchool and seek input from teachers when needed.
Access to most classes offered in person at our buildings, although some courses that do not lend themselves to online learning/scheduling will not be available through the CVVA.
High School courses will be based on requests.
While some hands-on Career and Technical Education (CTE) classes or upper-level CTE will not be offered, most will be part of our course offerings, but will only run if we have enough requests to justify sections.
Traditional grading and assessment are based on the same standards used in our traditional buildings.
Access to academic counseling and other services available to all CVS students.
Learning at Home
Families choosing the CVVA should be able to provide a structured home learning environment. We find students who succeed in online learning:
Have a structure in place at home that mirrors a traditional class schedule.
Have adult support at home to provide guidance and assistance, especially with elementary-age children.
Work well independently.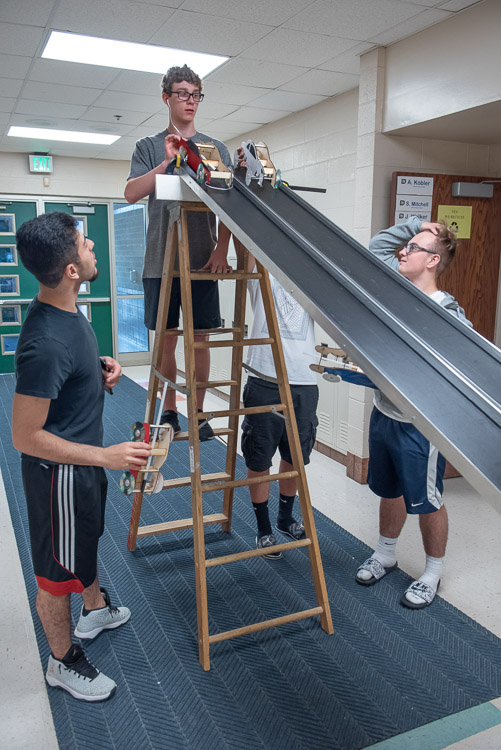 CVVA Q & A for families
Registration information will be posted soon.