Return to the Classroom – A Hybrid Learning Model
2021 Return to School Update
In-person learning scheduled to begin this month
Elementary students are scheduled to return to in-person hybrid learning on January 20th or 21st. Middle and high school students are scheduled to start in-person hybrid learning with the start of the second semester, January 25th or 26th. The start date for your child will depend on whether they are on the A or B cohort schedule. Middle and high school families will receive a reminder email with their A/B cohort assignment.
In the hybrid learning model, cohort A will attend school on Monday and Wednesday, cohort B will attend school on Tuesday and Thursday. Fridays in the hybrid model will be modified to increase the number of days that students receive direct instruction from their teacher(s). All students will have a remote (synchronous) learning day on Friday allowing the entire class to come together for an additional instructional day.
Elementary Creative Learning Program (CLP) students, Early Childhood Special Education (ECSE) students, and the Great Start Readiness Program (GSRP) will begin school on Wednesday, January 20th. They will attend school 4 days a week (Mon. – Thurs.) with a remote learning day on Friday. (GSRP students will not have school on Friday).
Middle and High School CLP students will return to school on Monday, January 25th, four days a week, Monday – Thursday with a remote learning day on Friday.
Keep in mind that planned return to school dates are subject to change based on COVID-19 conditions in our school community. Spikes in COVID-19 cases or widespread community transmission could have an impact on our ability to offer in-person learning.
Watch for additional SchoolMessenger emails with more details and information.
We look forward to seeing our students for in-person learning! Thank you.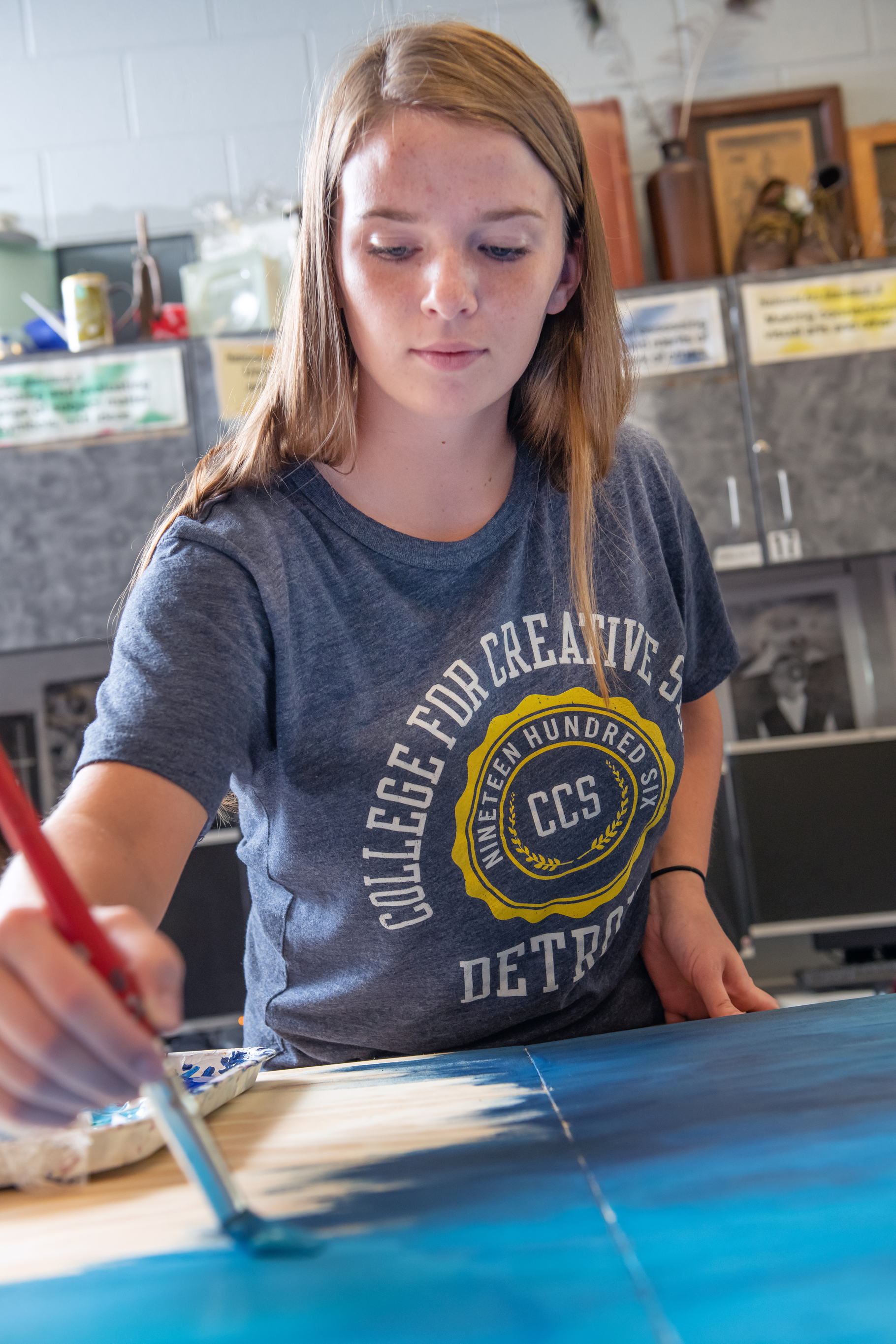 December ACT Testing at Oakland U. Canceled - Dec. 9, 2020
Remote Learning Reminders - Nov. 19, 2020
CVS to temporarily return to remote learning
- Nov. 16, 2020
ELink changes for transportation students - Nov. 12, 2020
Middle School Schedule Change
- Nov. 3, 2020
Administration and Board of Education Make Tough Decision to Pause Reopening Middle and High Schools - Nov. 3, 2020
CVS Extended COVID-19 Learning Plan for the 2020-2021 School Year
Welcome Back Elementary Parents!
Parent Tech Night Video:
https://youtu.be/Ye5NbiOuVPw

Parent Tech Night Presentation
CVS Covid-19 Preparedness and Response Plan
CVS to Begin the School Year with Remote Learning - August 10, 2020
TOWN HALL Return to School Presentation - August 5, 2020
Virtual Town Hall August 5, 2020 - Video
Return to School Fall 2020 Board of Education Workshop - Aug. 3, 2020
Chippewa Valley Virtual Academy
A message from the Superintendent
-Video
Newsletter - Return to School Update
- July 31, 2020
Return to School Update - July 21, 2020