Chippewa Valley Schools, in partnership with the community, will provide a safe, inviting and supportive environment that engages students and prepares them to be successful and to contribute in an ever-changing world.

February 8, 2018
DHS senior scores perfect 36 on ACT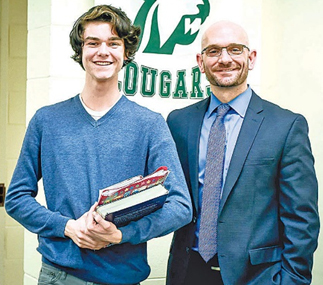 Gloede said he found out about his perfect score in an email on the way to school. The first thing he did was visit Principal Paul Sibley, who he said he is close with, to share the news.
Sibley said it was a great moment as he gave Gloede a hug, and, as is common in this day and age, took a selfie to brag about him on social media.

Read more about this amazing student:  Full article
January 18, 2018
Kindergarten Registration Starts Feb. 1st
Welcome Class of 2031!  Children who will turn 5 yrs. old by September 1, 2018 are eligible to start Kindergarten.  Registration starts February 1st at all elementary schools.  Learn all you need to know about enrolling in Kindergarten.