ATTENTION KINDERGARTEN PARENTS
Kindergarten Parent Only Curriculum Night is Wednesday, August 23, 2017 at 5:00 PM. Then on Monday, August 28, 2017 we will have our Kindergarten Meet the Teacher Night from 6:00-7:00 PM. Please bring your child to the Meet the Teacher Night.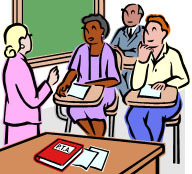 Parent Saturday, 2018
Saturday, March 24, 2018 at CVHS. Workshops for parents of preschool through high school students.
Huron Elementary
15800 Terra Bella
Clinton Township, MI 48038
School Hours: 9:05am - 3:50pm
Office Hours: 7:30am - 4:30pm
Early Dismissal: 9:05am - 11:44am
Half Days: 9:05am - 11:59am
Phone: (586) 723-5800
Fax: (586) 723-5801
Attendance: (586) 723-5899
Kelly Shock, Principal
Judy Place, Secretary