‹

March

2017

›

S
M
T
W
T
F
S
1

Mar 1

MS P/T Conferences (Evening Only)

2016-2017 District Calendar

2

Mar 2

MS P/T Conferences (Evening Only)

2016-2017 District Calendar

8:30 AM to 3:00 PM

Spring Picture Day

Ottawa Calendar

3

Mar 3

MS Students Attend AM only (8:01-10:48)

2016-2017 District Calendar

4
5
6
7
8

Mar 8

HS P/T Conferences (Evening Only)

2016-2017 District Calendar

9

Mar 9

HS P/T Conferences (Evening Only)

2016-2017 District Calendar

10

Mar 10

El-End of 2nd Trimester

2016-2017 District Calendar

End of 2nd Trimester

Ottawa Calendar

HS Attend AM only (7:15-10:33)

2016-2017 District Calendar

11
12
13
14
15

Mar 15

Report Cards go home

Ottawa Calendar

El P/T Conferences (Evening only)

2016-2017 District Calendar

5:30 PM to 8:00 PM

Book Fair

Ottawa Calendar

5:30 PM to 8:00 PM

Parent/Teacher Conferences

Ottawa Calendar

16

Mar 16

El P/T Conferences (Evening only)

2016-2017 District Calendar

5:30 PM to 8:00 PM

Book Fair

Ottawa Calendar

5:30 PM to 8:00 PM

Parent/Teacher Conferences

Ottawa Calendar

17

Mar 17

1/2 day of school - dismissal at 11:17

Ottawa Calendar

El Attend AM only (Early 8:33-11:17/Late 9:05-11:49)

2016-2017 District Calendar

18
19
20
21
22
23

Mar 23

6:00 PM to 9:00 PM

CVEF Taste Fest and Auction

Zuccaro Banquets & Catering

Ottawa Calendar

Mark you calendars for the 7th annual Chippewa Valley Educational Foundation Taste Fest & Auction!

6:30 PM to 9:30 PM

CVEF Taste Fest and Auction

Ottawa Calendar

24

Mar 24

7:45 AM to 8:30 AM

PTO-Donuts with Dad

Ottawa Calendar

25

Mar 25

Parent Saturday

CVHS - Main Building

2016-2017 District Calendar

26
27
28
29
30
31

Mar 31

1/2 day of school - dismissal at 11:27

Ottawa Calendar

Students Attend AM only (Early El 8:33-11:27/Late El 9:05-11:59)(MS 8:01-10:55) (HS 7:15-10:15)

2016-2017 District Calendar

Spring Break begins after student dismissal

8:30 AM to 12:00 PM

PTO-Dance-A-Thon

Ottawa Calendar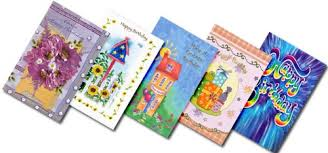 Greeting Cards
Have greeting cards you are looking to recycle? Ottawa's Media Center can use them, send them to school with your student. Thank you.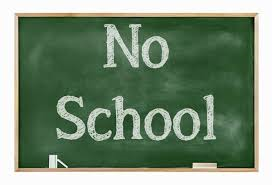 No School
SPRING BREAK March 31st (1/2 Day) - April 9th Classes resume April 10th
Spring Conference Sign Up
If you teacher has requested a conference with you, please visit http://bit.ly/2knyWtt to schedule a conference. Conference Sign-Up will be available now through Friday, March 10th.
Ottawa Elementary
18601 Millar
Clinton Twp., MI 48036
Phone: (586) 723-6600
FAX: (586) 723-6601
Attendance (586) 723-6699
School Hours:
Full Day Schedule -- 8:33AM-3:18PM
1/2 Day Schedule -- 8:33AM-11:27AM
Early Release Day -- 8:30AM-11:12AM
Mr. Duane Lockhart, Principal