Calendar

‹

December

2018

›

S
M
T
W
T
F
S
1
2
3

Dec 3

PTO - Santa Shop

Calendar:

Ottawa Calendar

4

Dec 4

PTO - Santa Shop

Calendar:

Ottawa Calendar

Holiday Wreath Pick Up

Calendar:

Ottawa Calendar

5

Dec 5

PTO - Santa Shop

Calendar:

Ottawa Calendar

Report Cards go home

Calendar:

Ottawa Calendar

6
7
8
9
10
11
12
13

Dec 13

3:00 PM to 5:00 PM

PTO Cookie Dough Pick Up

Calendar:

Ottawa Calendar

14
15
16
17
18

Dec 18

7:00 PM to 8:00 PM

4th and 5th Grade Holiday Concert

Calendar:

Ottawa Calendar

19

Dec 19

9:00 AM to 10:00 AM

Algonquin Band performs

Calendar:

Ottawa Calendar

20

Dec 20

5:00 PM to 7:00 PM

PTO - Family Skate Night at the Rink

Calendar:

Ottawa Calendar

21

Dec 21

Students Attend AM Only on Dec. 21st - Holiday Break begins after student dismissal

Calendar:

District Calendar

Early EL 8:33-11:23 and Late EL 9:05-11:55
Middle School 7:56-10:47
High School 7:15-10:15

22

Dec 22

Students Attend AM Only on Dec. 21st - Holiday Break begins after student dismissal

Calendar:

District Calendar

Early EL 8:33-11:23 and Late EL 9:05-11:55
Middle School 7:56-10:47
High School 7:15-10:15

23

Dec 23

Students Attend AM Only on Dec. 21st - Holiday Break begins after student dismissal

Calendar:

District Calendar

Early EL 8:33-11:23 and Late EL 9:05-11:55
Middle School 7:56-10:47
High School 7:15-10:15

24

Dec 24

Students Attend AM Only on Dec. 21st - Holiday Break begins after student dismissal

Calendar:

District Calendar

Early EL 8:33-11:23 and Late EL 9:05-11:55
Middle School 7:56-10:47
High School 7:15-10:15

25

Dec 25

Students Attend AM Only on Dec. 21st - Holiday Break begins after student dismissal

Calendar:

District Calendar

Early EL 8:33-11:23 and Late EL 9:05-11:55
Middle School 7:56-10:47
High School 7:15-10:15

26

Dec 26

Students Attend AM Only on Dec. 21st - Holiday Break begins after student dismissal

Calendar:

District Calendar

Early EL 8:33-11:23 and Late EL 9:05-11:55
Middle School 7:56-10:47
High School 7:15-10:15

27

Dec 27

Students Attend AM Only on Dec. 21st - Holiday Break begins after student dismissal

Calendar:

District Calendar

Early EL 8:33-11:23 and Late EL 9:05-11:55
Middle School 7:56-10:47
High School 7:15-10:15

28

Dec 28

Students Attend AM Only on Dec. 21st - Holiday Break begins after student dismissal

Calendar:

District Calendar

Early EL 8:33-11:23 and Late EL 9:05-11:55
Middle School 7:56-10:47
High School 7:15-10:15

29

Dec 29

Students Attend AM Only on Dec. 21st - Holiday Break begins after student dismissal

Calendar:

District Calendar

Early EL 8:33-11:23 and Late EL 9:05-11:55
Middle School 7:56-10:47
High School 7:15-10:15

30

Dec 30

Students Attend AM Only on Dec. 21st - Holiday Break begins after student dismissal

Calendar:

District Calendar

Early EL 8:33-11:23 and Late EL 9:05-11:55
Middle School 7:56-10:47
High School 7:15-10:15

31

Dec 31

Students Attend AM Only on Dec. 21st - Holiday Break begins after student dismissal

Calendar:

District Calendar

Early EL 8:33-11:23 and Late EL 9:05-11:55
Middle School 7:56-10:47
High School 7:15-10:15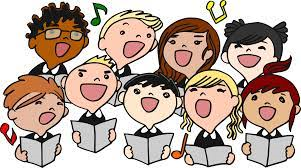 4th/5th Grade Holiday Concert
The 4th/5th Grade students will share holiday songs and music in concert on Tuesday, December 18th at 2:15 and 7:00. all performers are to wears any combination of black or red.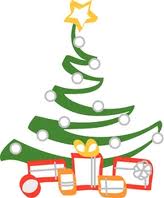 Annual Tree Lighting Ceremony
Friday, November 30th at 8:45. Student Council is asking for students to donate a new unwrapped toy . Gifts will be donated to Clinton Township Goodfellow's.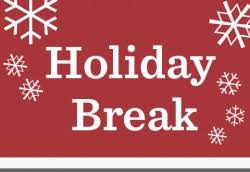 Christmas Holiday Break
Dismissal at 11:23 a.m. on Friday, December 21st. Classes resumes Wednesday, January 2nd
Ottawa Elementary
18601 Millar
Clinton Twp., MI 48036
Phone: (586) 723-6600
FAX: (586) 723-6601
Attendance (586) 723-6699
School Hours:
Full Day Schedule -- 8:33AM-3:18PM
1/2 Day Schedule -- 8:33AM-11:23AM

Mr. Duane Lockhart, Principal