‹

February

2017

›

S
M
T
W
T
F
S
1
2
3
4
5
6
7

Feb 7

Clinton Twp Blood Drive

CVHS Media Center

2016-2017 District Calendar

Join us from 1pm to 6:45pm

8

Feb 8

Count Day

Mohawk Calendar

9
10
11
12
13
14
15
16
17

Feb 17

Students Attend AM only (Early El 8:33-11:27/Late El 9:05-11:59)(MS 8:01-10:55) (HS 7:15-10:15)

2016-2017 District Calendar

Mid-Winter Break begins after student dismissal

Training Meeting

2016-2017 District Calendar

18
19
20

Feb 20

Mid-Winter Break

Mohawk Calendar

21

Feb 21

Mid-Winter Break

Mohawk Calendar

22

Feb 22

Mid-Winter Break

Mohawk Calendar

23

Feb 23

Mid-Winter Break

Mohawk Calendar

24

Feb 24

Mid-Winter Break

Mohawk Calendar

25
26
27

Feb 27

Classes Resume

2016-2017 District Calendar

28
February 17
Bagel Sale Rescheduled for March 3rd
Half Day - Students attend AM only
Dismissal at 11:27am
Mid-winter break begins after dismissal
February 27
Classes resume
LEGO Robotics 3:20-4:30pm
March 1
Author-in-Residence Kelly DiPucchio
Kd-2nd Grade 12:45pm
3rd-5th Grade 1:45pm
LEGO Robotics 3:20-4:30pm
March 3
Bagel Sale
LEGO Robotics Competition
Dakota High School 6:00pm
.
Macomb County Water Usage Emergency
Click for information on reducing water use during the state of emergency due to the sinkhole.
More...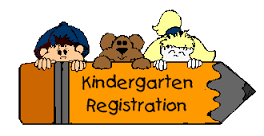 Kindergarten Registration
Welcome to the Class of 2030! Registration is ongoing in the Mohawk office; Forms may be turned in between 9:00am and 2:30pm and during spring conferences; Click for more information
More...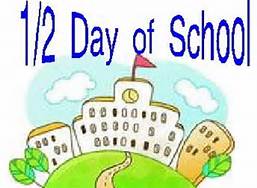 Friday, February 17th
Dismissal at 11:27am; Mid-winter break begins after dismissal; Classes resume Monday, February 27th.
Author-In-Residence Kelly DiPuccio
March 1st; Kd-2nd Grade 12:45; 3rd-5th Grade 1:45

Bagel Sale
Rescheduled from Friday, February 17th to Friday March 3rd; $1.00 each
Growth Mindset Books
Growth Mindset books are available at the library. Click for more information.
More...
Mohawk Elementary
48101 Romeo Plank Rd.
Macomb, MI 48044
Main (586) 723-6200
Fax (586) 723-6201
Attendance (586) 723-6299
Hours: 8:33 - 3:18
Principal: Ms. Andrea McVicar