Transportation
Please contact the Transportation Department for all bus stop locations and times
Frequently Asked Questions of the Pupil Transportation Department
Security and Safety Starts with You and Your Child
For bus route questions, please contact the student's school or the Transportation Department at
586-723-2160.
Bus stop information will be available through the Parent Portal by the end of August 2017. Please be aware that bus route information may change frequently as we plan for the first day of school, so be sure to check back with the portal prior to school starting on September 5, 2017. If you are not familiar with the Parent Portal please see this page for login directions and other related information.
Transportation Requests
Attention Parents!
Please be reminded that ALL requests for alternate bus stops, exceptions or special arrangements MUST be renewed EACH year with the Pupil Transportation Department.
Please complete and submit to the Pupil Transportation Department an Alternate Bus Stop Request Form if you require transportation to and/or from a location other than that which would be assigned based on your home address.
All information from the previous school year has been deleted from our database. Special arrangements from last year will not be honored this year without the appropriate form being completed and sent to the Transportation Department at least two weeks prior to the start of school.
Transportation Department Responsibilities
The Transportation Department has numerous responsibilities. The department's main responsibility is safely transporting students to and from school. Other responsibilities include notifying the news media regarding school closings, scheduling field trips throughout the District, transporting students involved in athletic events, maintaining our bus fleet, training individuals and new bus drivers for the District. Kindergarten Round-up program for new kindergarten students who will be starting school in the fall.
In order to be as efficient as possible, it is important for us to know who will require pupil transportation services. If we assume every eligible student will ride the bus we will have many more bus routes than are necessary. Therefore, we ask that you help us as we plan out routes for the coming school year by letting us know whether or not you will require transportation services. To do this please complete and return a Transportation Request Form, this and other forms can be obtained by clicking the link above.
Who's Who in Pupil Transportation
To determine the school which services a specific address, please click on the School Locator link below. You may also use this link to verify that a specific address lies within the boundaries of the Chippewa Valley School District.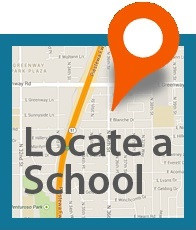 To find your child's bus route, please click on the School Bus Stop Ahead sign. Your User Name is your Student ID. Your Password is also your Student ID. You can locate your Student ID on the Parent Portal, your child's schedule or their ID badge. Please refer to the Parent eLink Instructions for complete details.