Inspiring and empowering learners to achieve a lifetime of success
Accreditation
Chippewa Valley Schools is an AdvancED accredited school district.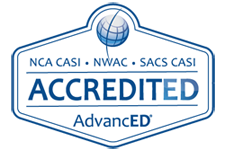 June 6, 2017
Choose Chippewa School of Choice
Apply today for the Choose Chippewa School of Choice program, open to all Macomb County families. 
May 31, 2017
Chippewa Valley Summer Child Care
Chippewa Valley Schools offers summer child care at Erie, Ojibwa, Ottawa and Sequoyah Elementary Schools.
May 30, 2017
CARE of SE Michigan Summer Camps
CARE of SE Michigan offers Leadership Academy for 9th to 12th graders, and Camp Care for preschool to 12th graders whose families are impacted by substance abuse or addiction.  Camp Information
April 11, 2017
Weed control spraying to begin
Please be aware the district will be spraying school grounds and fields beginning April 15th for pest control.  Affected areas will be posted.