Inspiring and empowering learners to achieve a lifetime of success
Accreditation
Chippewa Valley Schools is an AdvancED accredited school district.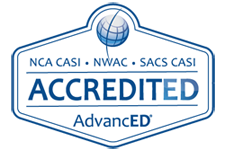 April 19, 2017
Precinct Change for Precinct #21 (St. Isadore)
Voters in Precinct 21 (located at St. Isadore Church), please note that your precinct location has changed ONLY for the May 2nd election.  Your new precinct location will be at the Macomb Senior Center, east of Romeo Plank, behind Fire Station 1.
April 11, 2017
Vision Newsletter March 2017
Check out the latest edition of the CVS Vision Newsletter!
April 11, 2017
Weed control spraying to begin
Please be aware the district will be spraying school grounds and fields beginning April 15th for pest control.  Affected areas will be posted.
February 27, 2017
Choose Chippewa School of Choice
Apply today for the Choose Chippewa School of Choice program, open to all Macomb County families. 
January 13, 2017
Kindergarten Registration!
Kindergarten registration starts Monday, February 1st at some buildings.  Welcome to the Class of 2030!  Find all you need to know on our Kindergarten Page.