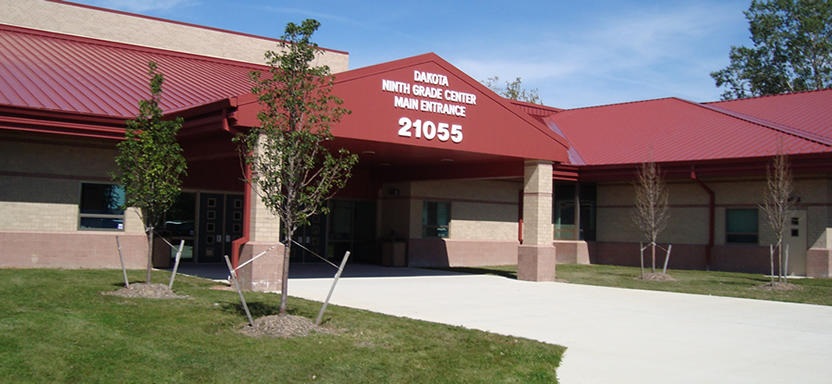 High School Credit Recovery -- Summer School
SUMMER SCHOOL
REGISTRATION IS OPEN Monday - Friday from 8am-4pm, starting May 1st and ending June 28th.
Information regarding which summer school courses to take must come from the student's counselor, either a registration form signed or a letter.
Cost per half (0.5) credit course: $195
All summer school courses utilize the Edgenuity program. Students will have access to their course from any internet-enabled device in order to work ahead and finish early.
Summer School meets EVERY Monday THROUGH Thursday, JULY 9 - AUGUST 9 at the Dakota Ninth Grade Center, located at 21055 Twenty-One Mile Road. ATTENDANCE IS MANDITORY.
Please do not schedule vacations or camps during summer school as attendance is required and taken each day.
Students are finished with their summer school course(s) when 100% of the coursework is complete with an overall grade of 60% or higher.
Students may register for up to 3 sessions:
Session 1: 8am -10am
Session 2: 10:15am-12:15pm
Session 3: 12:30pm-2:30pm
REGISTRATION IN SESSION 2 IS RESERVED FOR STUDENTS TAKING 2 OR MORE SUMMER SCHOOL COURSES.
Summer school has a closed campus. Students are not allowed to leave between sessions. Students needing to leave early must be signed out at the main office.
Click here for the complete SUMMER SCHOOL INFORMATION PACKET
TIMELINE
May 1, 2018 Authorization forms available in school counseling offices
Registration begins at Community Education Center
19230 Cass Avenue Clinton Township, 48038
Monday – Friday 8 a.m. – 4 p.m.
After June 21, 2018, office hours are Monday-Thursday, from 8:00am - 4:00pm
June 28, 2018 Registration due by 4:30 pm
July 9 Summer School Starts
August 9 Summer School Ends
Should you have any questions,please call the Adult & Community Education Center at (586) 723-2050. Thank you
After School Credit Recovery is available September through May. There are 48 0.5 credit courses available for After School Credit Recovery.