Little Turtle Early Childhood Center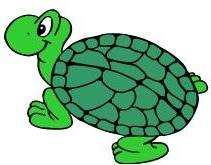 Location:
Little Turtle Preschool
50375 Card Road
Macomb, Michigan, 48044
Office: (586) 723-6950
Fax: (586) 723-6951
New families interested in enrollment for the 2017/18 school year may join us for an Open House on Wednesday February 8th, from 6:30pm - 8:30pm. This is a great opportunity to tour the building and meet teachers and staff. There will also be an Open House at Mohawk for families interested in the 17/18 enrollment for Young Fives and four year old preschool classes. Mohawk Open House will be Wednesday February 8th from 5pm -6pm.
Registration for the 2017/18 school year: Saturday March 11th from 7am -11am. Registration will continue on March 13th Monday - Friday 8am -4pm until all classes are filled.
---
Summer programs for infant - 7 year olds, will begin on June 19, 2017
All day preschool, toddler and infant programs begin Aug. 28, 2017
Preschool Classes for 3 & 4 yr olds. begin Sept. 5, 2017
---
---