Little Turtle Early Childhood Center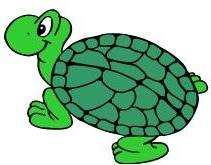 Location:
Little Turtle Preschool
50375 Card Road
Macomb, Michigan, 48044
Office: (586) 723-6950
Fax: (586) 723-6951
---
REGISTRATION INFORMATION FOR 16/17 SCHOOL YEAR AND SUMMER:
Little Turtle Open House for new families: March 1st & 3rd 6:30-7:30pm. Families are welcome to walk through the building, visit classrooms and talk with teachers and staff.
Mohawk Open House for new families: March 1st & 3rd 5:00-6pm. Enter through outside door #37 for Young Fives program and door #38 for four year old preschool.
Open Registration for new families will begin on March 12th at Little Turtle from 7am -11:00am. Please bring registration form, child's birth certificate, shot record and form of payment,Visa, Master Card, cash or check made payable to Chippewa Valley Schools, with you to registration. Registration will continue Monday - Friday 8am -4pm until all classes are full.
Preschool locations for 16/17 school year:
Mohawk Elementary School: Young Fives and Four year old preschool.
Little Turtle: Infants - 5 yrs. old.
GSRP Curious 4's Preschool - free for those that qualify: Clinton Valley, Fox Elementary, and Huron Elementary.
---
Summer programs for infant - 7 year olds, will begin on June 20, 2016
All day preschool, toddler and infant programs begin Aug. 29, 2016
Preschool Classes for 3 & 4 yr olds. begin Sept. 6, 2016
---
---