Food Services
Food Service is responsible for the preparation and service of Breakfast and/or Lunch to the students of Chippewa Valley Schools.
ATTENTION PARENTS! Looking to get out of the house a few hours a day while your child(ren) are at school? We have the solution! Chippewa Valley Food Services is looking for stellar employees to help provide delicious lunches to our students! Check out our job openings and be sure to apply!

*Students receiving free/reduced meal benefits are not identified in the service line. Our Meal Magic software protects the identity and privacy of all students. Every student uses the same lines and the computer screen does not indicate which students are free or reduced-price.*
If you will not be attending Chippewa Valley Schools next year, please complete this form regarding the disposition of your funds.
Lunch Menus

Breakfast Menus

Elementary

Sept. Monday Pizza
Sept. Thursday Pizza
Oct. Monday Pizza
Oct. Thursday Pizza

Middle School

High School

Department Policy

Students without lunch money or money on account are not allowed to charge or be given FREE food.

CVHS 9th Grade Center/IAM Breakfast Menu

Breakfast is served daily and offered to all students at:

CVHS, DHS, CVHS 9th Grade Center/IAM, Algonquin, Iroquois, Seneca, Wyandot, Cherokee, Clinton Valley, Erie, Fox, Huron, Miami, Ojibwa and Ottawa. (check your school for times.) If you qualify for free/reduced lunch, you also qualify for free/reduced breakfast!
Meal Prices
Meal Prices
Lunch
Elementary Full Pay - $2.75

Middle/High School Full Pay - $3.00

Reduced - $0.40
Lunch Plus
Breakfast
Full Pay All Students - $1.55
Reduced - $0.30
Milk - $0.60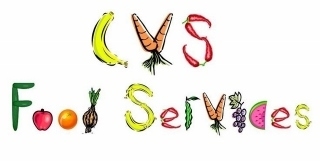 Free/Reduced Meal Application/Information
Free/Reduced Breakfast & Lunch Information
Printable 2017-18 Meal Application
Online 2017-18 Meal Application
National School Lunch Program (NSLP)
Applying for Free and Reduced Price School Meals
Last Verified: 07/31/17
Schools send school meal applications home at the beginning of each school year. However, you may apply for school meals at any time throughout the school year by submitting a household application directly to your school. Your school will provide you with an application upon request.
If you are earning at or below current Income Eligibility Guidelines, we encourage you to contact your school to fill out a school meal application. The school or local education agency will process your application and issue an eligibility determination.
If you are receiving Supplemental Nutrition Assistance Program (SNAP) benefits, your child automatically qualifies for free school meals. Please contact your school to determine if you need to fill out an application.
You should know...
If you are eligible for unemployment compensation, you might also be eligible for free or reduced price school meals. With the cooperation of the Department of Labor's Employment and Training Administration, we are reaching out to vulnerable households affected by current economic conditions. State Workforce Agency Administrators have been asked to inform those seeking unemployment benefits about the availability of free and reduced price school meals.
Please contact your school for additional information and assistance.
Important Information
Attention!
If you currently use SendMoneyToSchool.com to deposit money for your child, this fall you will be able to subscribe to Low-Balance emails. Reminders are sent whenever balances fall below the notification level that you set! Be sure to look for this new feature!
Reminder! If you qualify for Free/Reduced lunch, you are eligible for Free/Reduced Breakfast! You are also eligibile to purchase the daily offerings including: Subs, Salads, Sandwiches, Pizza, Hamburgers & Chicken Patty Sandwiches!

Your child's Student ID number may be obtained from their school's office.
Summer Food Service Programs
Here at Chippewa Valley School District we are dedicated to ensuring that our students receive healthy nutritious meals during the school year. We want to encourage our students to continue with those healthy and nutritious meals during the summer as well. That is why we would like to direct you to Summer Food Service Programs available in your area. Please follow the link in the right column to find a Summer Food Service Program that is close to you.
Parental Controls on SendMoneytoSchool.com
To learn how to adjust what your student spends their money on during lunch and breakfast, click HERE for instructions on how to adjust Parental Controls on SendMoneytoSchool.com
Nutrition Information
Nutrition Information
Lunch Nutrition
September October
Elementary Elementary
Monday Pizza Monday Pizza
Thursday Pizza Thursday Pizza
Breakfast Nutrition
*DISCLAIMER - The information contained is for informational purposes only and not intended to treat or cure any disease or medical condition or provide diagnostic material for any individual.
Meal Magic
Meal Magic program provides benefits to parents, students
The Chippewa Valley Food Service Department is now offering parents a new way to pay for their children's school lunch. The Meal Magic program offers parents the ability to go online to sendmoneytoschool.com to make real-time deposits on a meal debit card that can be used in any of our school buildings. Meal Magic provides a single data base system for the entire district meaning students can travel between buildings and their account history goes with them. This could allow a student to eat breakfast in one building travel to another for lunch and everything would appear under one account. It also allows parents to apply credit that can be split between multiple children located in different school buildings. A photo identification process is used to prevent unauthorized users from using your child's debit card. With sendmoneytoschool.com parents have 24/7 secure access to their child's account, can make one deposit for multiple children, and have the ability to review each child's account through the Internet.
School Nutrition Updates
School Nutrition Updates
In accordance with the Healthy Hunger Free Kids Act, Chippewa Valley Food Service is offering more whole grains, lower-sodium products & a wider variety of fruits and vegetables. Our goal is to produce delicious & healthy balanced meals that everyone can enjoy!
In an effort to help you better understand the changes to our menus, here is a summary of the requirements mandated by the Healthy Hunger Free Kids Act of 2010:
· Students must select a minimum of ½ cup fruit at breakfast. This can be in the form of fresh, frozen, canned or juice.
· All grains at breakfast & lunch are required to be whole-grain rich. This includes pasta, pizza crust, breads & breading.
· Age group specific weekly weighted average sodium targets for breakfast and lunch
o K-5 Breakfast ≤540 mg K-5 Lunch ≤1230 mg
o 6-8 Breakfast ≤600 mg 6-8 Lunch ≤1360 mg
o 9-12 Breakfast ≤640 mg 9-12 Lunch ≤ 1420 mg
· Age group specific weekly weighted average calorie ranges for breakfast and lunch
o K-5 Breakfast: 350-500 K-5 Lunch: 550-650
o 6-8 Breakfast: 400-550 6-8 Lunch: 600-700
o 9-12 Breakfast: 450-600 9-12 Lunch: 750-850
Smart Snacks in Schools
Chippewa Valley Food Service features healthier snacks in order to comply with the Smarter Snacks in Schools legislation. We encourage you to try some of the delicious choices we have to offer, including whole-grain cookies, baked chips & low-fat yogurts! The requirements are as follows:
Snack items ≤ 200 calories & ≤ 230 mg of sodium
Snack items ≤ 35% of calories comes from total fat
Snack items ≤10% of calories comes from saturated fat
Snack items must contain zero grams of trans fat
35% of a snack items weight can come from total sugar
All beverage items sold to students must meet the following:
Elementary schools may sell up to 8 ounce portions of milk and juice
Middle Schools may sell up to 12 ounces portions of milk and juice
High Schools standards limit the maximum container size to 12 ounces for lower calorie beverages and 20 ounces for calorie-free beverages
STUDENTS WITHOUT LUNCH MONEY
NONDISCRIMINATION STATEMENT:

The U.S. Department of Agriculture prohibits discrimination against its customers, employees, and applicants for employment of the bases of race, color, national origin, age disability, sex, gender identity, religion, reprisal, and where applicable, political beliefs, marital status, familial or parental status, sexual orientation, or all or part of an individual's income is derived from any public assistance program, or protected genetic information in employment or in any program or activity conducted or funded by the Department. (Not all prohibited bases will apply to all programs and/or employment activities.)
If you wish to file a Civil Rights program complaint of discrimination, complete the USDA Program Discrimination Complaint Form, found online at http://WWW.ascr.usda.gov/complaint filing cust.html or at any USDA office, or call (866) 632-9992 to request the form. You may also write a letter containing all of the information requested in the form. Send your completed complaint form or letter to us by mail at U.S. Department of Agriculture, Director, Office of Adjudication, 1400 Independence Avenue, S.W., Washington, D.C. 20250-9410, by fax (202) 690-7442 or email at program.intake@usda.gov.
Individuals who are deaf, hard of hearing, or have speech disabilities may contact USDA through the Federal Relay Service at (800) 877-8339; or (800) 845-6136 (Spanish).
USDA is an equal opportunity provider and employer.
Food Service Department
Tel: (586) 723-2110
Cindy VanWormer, Director
Emily DeArmit, RD, Dietitian
Lesley Samulski, Secretary
Low Cost Internet from Comcast

Allergen Disclaimer
If you have a food allergy please be aware that CVS Breakfast and Lunch Program foods may contain or have come into contact with peanuts, nuts or other possible allergens.