Chippewa Valley Adult & Community Education
Welcome to Chippewa Valley Adult & Community Education
Normal Business Hours: Monday thru Friday, 8am - 4pm
Do you like to Travel?...
Would you like to expand your Lifelong Learning Opportunities?...
Do you want to encourage your children's extracurricular activities?...
If so, Chippewa Valley Schools Adult & Community Education Program has just what you're looking for!
If you live in Clinton Township or Macomb Township, you will be receiving your copy of the brochure in the mail! Copies will also be available at both offices. A limited number of copies will be available at both the Clinton Macomb Public Library Main Branch and North Branch. Check out our 3 easy ways to register, or give us a call if you have any questions at (586)723-2050.
Please note brochure CORRECTIONS:
PAGE 5: "Body Pump" and "Low on the Go" are 16 classes. You may choose from any of the classes listed. "Body Step" is no longer offered.
PAGE 7: Fitness Boot Camp is held at 8:00-9:00 AM (not PM)
PAGE 8: "Chair Yoga" title is incorrectly labelled as "Yoga Pilates Core".
PAGE 8: "Strength & Toning" will be held on Tuesdays, beginning 4/24/18.
PAGE 21: Adult Swim will be held at Dakota High School for these sessions.
PAGE 22: The pool parties from 6/18-8/29/18 at the CVHS pool are held on Monday or Wednesday. The pool is closed on Fridays.
PAGE 25: Indianette Workshop/Tryouts begin Monday, May 7, 2018
PAGE 26: Papoose Parent Meeting is Monday, May 14, 2018 at 6pm
CLICK ON IMAGE BELOW TO SEE BROCHURE ONLINE.
SPRING BROCHURE REGISTRATION BEGINS: APRIL 6, 2018
Bridge to Kindergarten Flyer - CLICK HERE

School Closings:
When Chippewa Valley Schools are closed due to inclement weather, all evening programs are cancelled. Classes will not be rescheduled or refunded. However, classes which meet for only one session will be rescheduled. Early Release Days do not change evening class scheduling.

Mission Statement:
It is the mission of Chippewa Valley Schools Adult & Community Education to provide Educational and Leisure programming to all community residents. Adult & Community Education programs will be diversified to meet the needs and interests of individuals of all ages. Classes are close and convenient within the community at reasonable prices and instructed by qualified staff.
ADULT & COMMUNITY EDUCATION REGISTRATION INFORMATION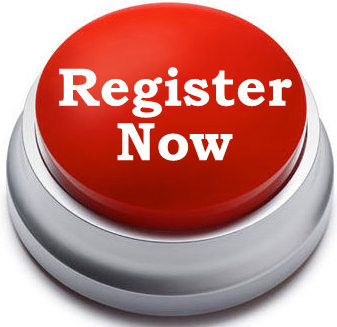 We have three ways to register:
1.) Click the "Register Now" button to begin online registration. NOTE: When searching for your class be sure to ONLY use the first six digits of the class number. If you do not know the class number, you will have to search all classes or first, look in our online brochure.
2.) Mail in the Registration Form to: Community Education Center, 19230 Cass Avenue, Clinton Township, MI 48038
3.) Walk in Registration, Monday through Friday, 8am - 4pm at one of our two locations:
COMMUNITY EDUCATION, 19230 Cass Avenue, Clinton Township, MI 48038
OR
LITTLE TURTLE PRESCHOOL, 50375 Card Road, Macomb, MI 48044
GED Test dates:
April 13, 2018
April 27, 2018
May 11, 2018
June 1, 2018
June 15, 2018
July 11, 2018
July 25, 2018
August 8, 2018
NEW:
Computerized testing through Pearson VUE . Register online at GED.com.
Jim Fields ~ Director Adult/Alternative/Community Education
Nicki Gawlowski ~ Preschool Supervisor
Jennifer McKnight ~ Mohegan HS Dean of Students
Jennifer Howard ~ Credit Recovery Coordinator
Jacqueline Frederiksen ~ GED Examiner, Academic Advisor
Madeline Kempa ~ Travel Coordinator
Alexandra Sprowitz ~ Aquatics Supervisor
19230 Cass Ave.,
Clinton Twp, MI 48038
Phone: (586) 723-2050
Fax: (586) 723-2051
Office Hours:
M-F 8:00am - 4:00pm
closed for lunch 12:00pm-1:00pm
Like us on Facebook!