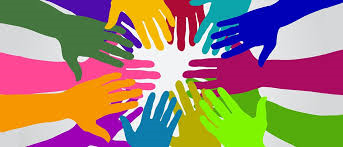 WHAT IS THE STUDENT ASSISTANCE PROGRAM

(S.A.P.)?
The S.A.P. is a confidential on-site program that provides services to students and families who are experiencing circumstances that are interfering with their education or quality of life.
WHO CAN USE THE SERVICES OF THE S.A.P.?
Students may refer themselves for services, or referrals can be made by a parent, sibling, friend, teacher, counselor, hall monitor or administrator. Basically, anyone with a concern may refer.
Students who want to talk about a concern may contact Student Assistance via email or phone, stop by the Student Assistance Center during the school day, ask a counselor or teacher to contact the Student Assistance Center for them, or simply leave a note under the door of the Student Assistance Center if the specialist is out of the building. The Student Assistance Center is in Room 249 at the Dakota Main Building, and Room 357 at the Ninth Grade Center.
Any parent can use the S.A.P. with or without a referral by calling the confidential direct line.
Students are offered an opportunity to participate in workshops that provide education on the effects of alcohol and other drugs, explore self-esteem issues, problem solve issues at home, discuss peer pressure, and build decision-making and coping skills. The following student groups are available:
Parents who are seeking support and education related to Lesbian, Gay, bisexual or transgender issues for teens: contact us for individual support or come to our support group.
CONTACT INFO
MAIN BUILDING - ROOM 249:
Stephanie Lange, LMSW, ACSW, CAAC, CCS-M
slange@cvs.k12.mi.us
(586) 723-2872
NINTH GRADE CENTER - ROOM 357:
Laurie Black
lblack2@cvs.k12.mi.us
(586) 723-3331

Family Night Out: Tuesday, February 25, 2020 - TEEN DRUG TRENDS: ALCOHOL, MARIJUANA & VAPING
6:30-8:30 p.m. in the Dakota Atrium. Hear firsthand from Rich Isaacson, Community Outreach Specialist for the Drug Enforcement Administration! No charge to attend - pizza dinner will be served. RSVP to slange@cvs.k12.mi.us or (586) 723-2872 by 2/21
Click here to view the Teen Drug Trends event flyer
Family Night Out: Wednesday, May 6, 2020 - TRANSITIONS: THE BIG STEP
6:30-8:30 p.m. in the Dakota Atrium. Going from middle school to high school? Moving from the Ninth Grade Center to the Big House? No worries. Come to this event and get prepared! Find out what resources are available to make a smooth transition. No charge to attend - pizza dinner will be served. RSVP to slange@cvs.k12.mi.us or (586) 723-2872 by 5/4.
Click here to view the Transitions event flyer
RESOURCES
Local Professional Counseling/Therapy Referrals List
SUBSTANCE ABUSE:
---

VAPING


MARIJUANA

MENTAL HEALTH:
The University of Michigan TRAILS program provides student/family-centered educational materials and resources related to ANXIETY, DEPRESSION & TRAUMA, along with cognitive behavioral therapy (CBT)-based tips, strategies, and worksheets that you and your family may benefit from.
Click the image below for more information about this program, or click on the resources linked below that we have identified as potentially beneficial for students and their families!

CBT-BASED COPING STRATEGIES & WORKSHEETS:
LGBTQ STUDENT RESOURCES: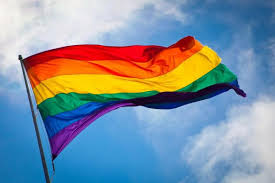 OTHER RESOURCES:
---
STUDENT ASSISTANCE STAFF
Stephanie Lange, LMSW, ACSW, CAADC, CCS-M
Dakota High School
Student Assistance Specialist
slange@cvs.k12.mi.us
(586) 723-2872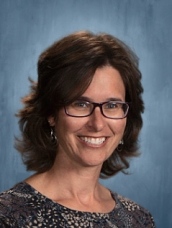 Laurie Black
Dakota High School Ninth Grade Center
Student Assistance Specialist
lblack2@cvs.k12.mi.us
(586) 723-3331