What is the Student Assistance Program?
The Student Assistance Program seeks to help students succeed in school and in life. That are not performing in school because of issues, other than learning difficulties, (i.e. substance abuse, difficulties at home, grief and loss, anger management, stress, etc.) need help. ALL services are confidential. It is a grant funded service.
COME VISIT OUR BITMOJI ROOMS *Student Assistance Bitmoji Room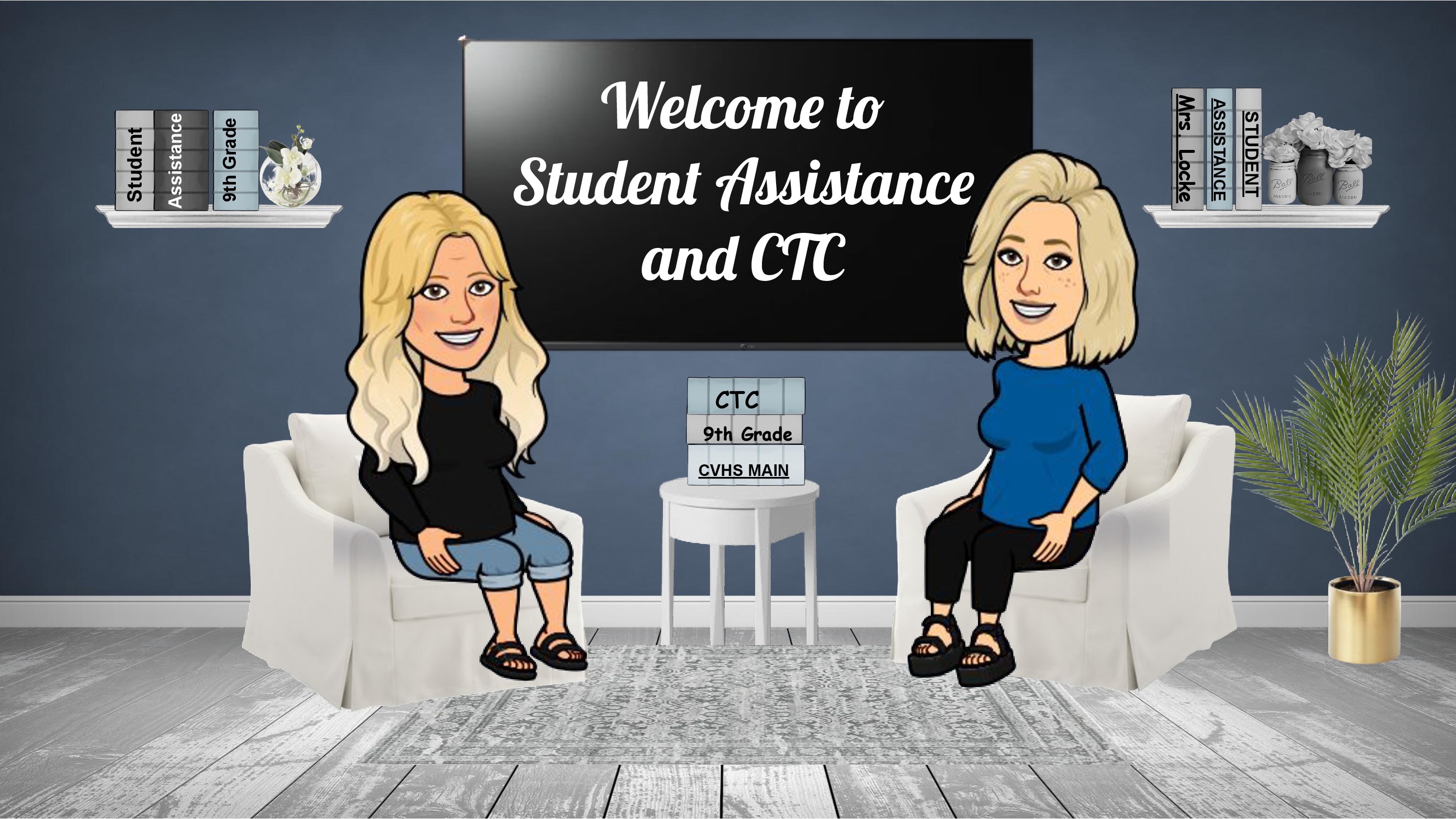 Join the Coalition Teen Council starting March 1st to kick off the 30-day Mental Health Challenge.
Join our remind: https://www.remind.com/join/cvhs30day to keep up to date on each day's challenge:
If you participate in the challenge and complete the survey on March 31st one winner will be selected from each grade for a gift card. Attached is the 30-day calendar to get you started.30 Day Mental Health Challenge March 2021