STUDENT COUNCIL PAGE
MEET THE 2020-2021 STUDENT COUNCIL
Abigail Horetski -- President
Asher Hickey -- Vice President
Giselle Nahhas -- Secretary
8th Graders: Christina Hedrick, Meredith Martin, Noor Noore, Joanna Sinishtaj, Jason Smolinski
7th Graders: Leah Bongiorno, Brandon Carneal, Addison Cooper, Catherine DeVuyst, Liam Dougherty, Lily Foreman, Megan Hamann, Cade Maher, Emily Mossington, Emily Nastic, Isabella Nuculaj, Isabella Plumaj, Alana Puma, Madeline Scherer, Anna Voelker
CURRENT ACTIVITIES
Virtual Giving Tree
Please click on this link for information regarding the Iroquois Virtual Giving Tree:
https://www.signupgenius.com/go/9040a4caea723a13-virtual
Macy's "Believe" Program
Iroquois Student Council is helping to promote Macy's "Believe" program to benefit The Make-A-Wish Foundation. It's so easy to participate. For every letter to Santa, Macy's will donate $1 to the Make-A-Wish Foundation. They can be letters about what you are thankful for, what your wish for a wish kid is, what your wish for 2021 is – anything at all! Use the link below to write your online letter to Santa. Every person in your household can write their own letter! Macy's will double their donation for any online letters submitted by December 5. Handwritten letters can be placed in the drop box in the school front vestibule, though online is the easiest way to participate! Letters can be submitted online through December 20, but handwritten letters must be dropped off by December 14.
https://www.macys.com/social/believe/?cm_mmc=crosspromo-_-believe-_-20201026_20201224-_-Horrock%27s_Believe_Campaign_-_Michigan&m_sc=crosspromo&m_sb=believe&m_tp=20201026_20201224&m_pi=Horrock%27s_Believe_Campaign_-_Michigan&fbclid=IwAR1Fh53zuoZJjd3gIpg8kZ12eeoV3lgSH8nfH24VC0YW8CYvEcVThfDjQSg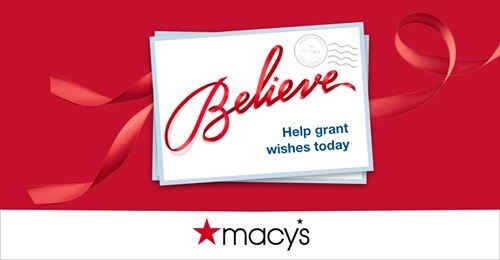 Holiday Baking Contest
For information about the Iroquois Holiday Baking Contest, please see the attached flyer.
/downloads/iroquois/student_council_holiday_baking_contest.docx
ADVISORS:
Ms. Shannon Lafrate
E-mail: slafrate@cvs.k12.mi.us
Phone: 586-723-3812
Make sure to follow our Instagram @Iroquois.student.council