Science Olympiad
For More Information on Science Olympiad, visit the Macomb Science Olympiad Website at: http://www.msoly.org/

2018-19
Students took 1st place medals in Charged Up and Grasp a Graph. 2nd place in Water Rockets. 3rd in Mystery Architecture and Rock Hound and 4th place in Crash Car Experts. All other teams were very close to receiving medals. Overall we were 1 point out of 5th place and 2 points out of 4th.
All of our students worked hard, and displayed their Positivity Project and Growth Mindset Character Traits throughout the day. We can all be very proud of them!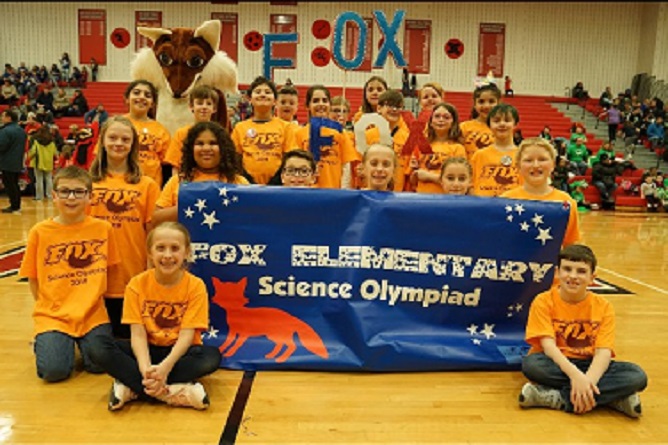 2017-18
The Fox team earned the "Rising Star" Trophy for most improved team and we earned 6th place overall. Congratulations to all our competitors they worked hard getting ready for this competition!