Meet Mr. Lockhart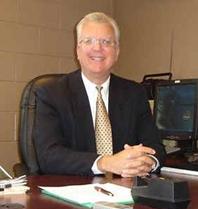 A Note From the Principal
Welcome to Ottawa Elementary! At our first faculty meeting I post the following quote:
"A true teacher is not the one with the most knowledge, but one who causes the most others to have the knowledge. A true leader is not the one with the most followers, but one who creates the most leaders. A true king is not the one with the most subjects, but one who leads the most to royalty." – Neale Donald Walsch
Acquisition of knowledge and leadership cannot be accomplished solely at Ottawa. We pride ourselves in how well we work with our parents and community. Our school vision is We are building a better world….one student at a time. We cannot individualize each student's education without the help of parents. By working side by side with our parents, we can offer successful, individualized support and accommodations for each student.
Mr. Lockhart
Mr. Lockhart thinks he is Superman!