Huron Green Team
Huron Elementary School was awarded EMERALD status at the Michigan Green Schools Celebration on April 15, 2016. This is the second highest status possible!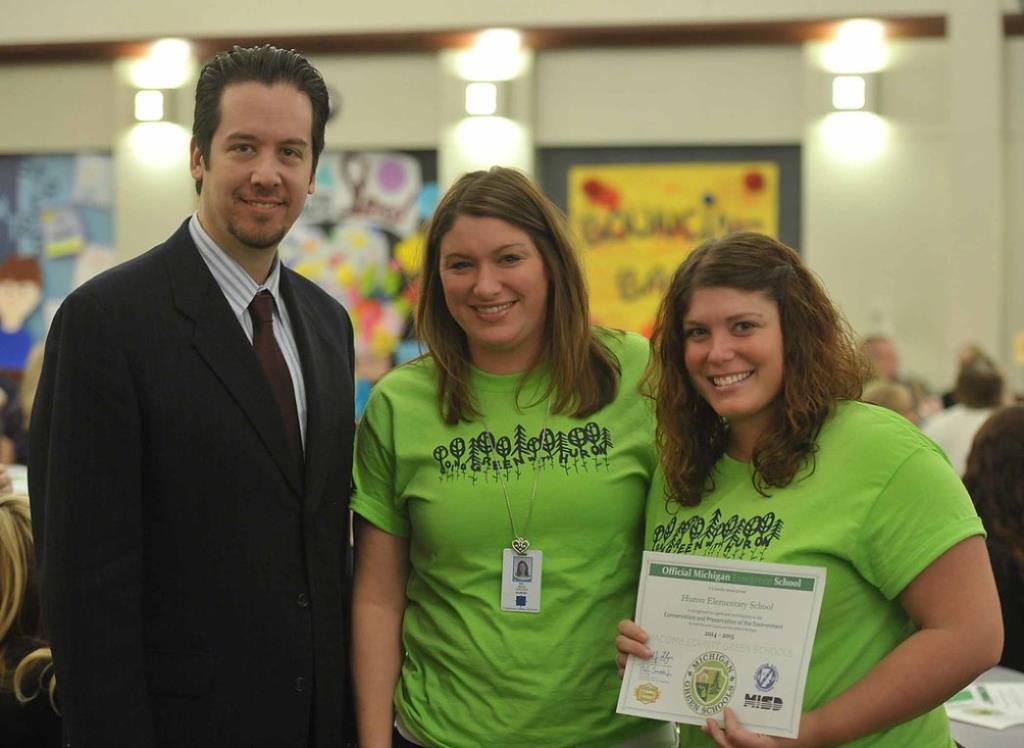 The Student Green Team is made up of students in upper elementary who are interested in helping the environment. Together they help our school become more eco-friendly.
If you are interested in learning more about the Student Green Team, please contact: Mrs. Kennedy
Click HERE to save the environment.
Click HERE for the rainforest site.
Click HERE for Earth talk.
Click HERE for Ecology resources.
Click HERE to Save the Rainforest.