Macomb County Enhancement Millage
Macomb County Education Enhancement Millage
March 10, 2020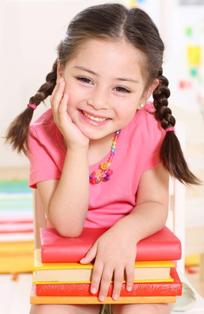 What is it?
On March 10, 2020, Macomb County residents will be asked to vote on a 1.9 mill, ten-year educational enhancement millage for all Macomb County students.
This millage would provide approximately $6.6 million in stable funding for Chippewa Valley students beginning July 2020.
How would this money benefit our kids/school community?
It would:
*Provide Career and Technical Education (CTE) and skilled trades training for success in college and careers.
*Enhance and protect important extra-curricular opportunities for students like Fine Arts, Music, after-school activities and sports.
*Support stronger readers in our schools through specialized academic supports, personnel, and programs.
*Continue to keep our schools safe by offering social-emotional and mental health supports for our students – counselors, social workers, and support programs.
Who will this impact?
*All 15,800 CVS students by supporting student needs
* Every CVS homeowner – Strong schools = Strong Communities with higher home values
* Strong schools and strong communities attract new businesses, support existing small businesses and bring new families to our district creating a desirable community where people want to live and raise a family.
How will the funds be distributed?
*The proposal will generate $418 per pupil or $6.6 million annually that will be invested directly into CVS programs and classrooms. These funds will provide us with local control and a stable source of funding to support our students and our schools.
How will the ballot read?
Macomb Intermediate School District Regional Enhancement Millage Proposal
Pursuant to state law, revenue raised by the proposed enhancement millage will be collected by the Macomb Intermediate School District and distributed in accordance with State law to local public school districts and eligible public school academies within the boundaries of the Macomb Intermediate School District and the Macomb Intermediate School District based on pupil membership count.

Shall the limitation on the amount of ad valorem taxes which may be imposed on taxable property in the Macomb Intermediate School District, State of Michigan, be increased by 1.90 mills ($1.90 on each $1,000 of taxable valuation) for a period of ten (10) years, 2020 to 2029, inclusive, as new additional millage to provide funds to enhance other state and local funding for intermediate school district, school district or eligible public school academy operating purposes? This millage would raise an estimated $55 million ($55,000,000) if approved and first levied in 2020.
The revenue from this millage will be disbursed to the following school districts and intermediate school district and any public school academies eligible to receive enhancement millage revenue under the Revised School Code:
| | |
| --- | --- |
| Anchor Bay School District | Mount Clemens Community Schools |
| Armada Area Schools | New Haven Community Schools |
| Center Line Public Schools | Richmond Community Schools |
| Chippewa Valley Schools | Romeo Community Schools |
| Clintondale Community Schools | Roseville Community Schools |
| Eastpointe Public Schools | South Lake Schools |
| Fitzgerald Public Schools | Utica Community Schools |
| Fraser Public Schools | Van Dyke Public Schools |
| Lake Shore Public Schools | Warren Consolidated Schools |
| Lakeview Public Schools | Warren Woods Public Schools |
| L'Anse Creuse Public Schools | Macomb Intermediate School District |
What is the impact on our homeowners?

According to the 2019 Equalization Report, the average Macomb County home is valued at close to $200,000. The 1.9 mill Macomb County Enhancement Millage would cost about $190 on a home valued at $200,000.
How can I vote?
Polls will be open from 7 a.m. to 8 p.m. on March 10, 2020. Absentee ballots and voting locations are available from our local clerk's office.
Learn more at: www.misd.net