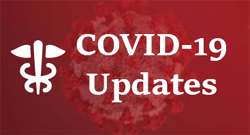 On April 2, 2020, Governor Gretchen Whitmer issued Executive Order No. 2020-35. This Executive Order suspended in-person instruction for the remainder of the school year. Although our school buildings are closed, student learning continues. Our outstanding teaching staff continues to provide our students and families with online lessons and resources as part of our Continued Learning Plan. If you have any questions, don't hesitate to contact us at 586-723-2240.
Continuity of Learning and Covid-19 Response Plan (April 24, 2020)
Great Start Readiness Program (GSRP) Remote Learning Plan
Tech Support Email:
Do you need help logging in to Schoology?
Email to: cvstechhelp@cvs.k12.mi.us
You can also call 586-723-2009 to listen to a message and give your answers over the phone.
Families with children who received free or reduced-cost lunches at school qualify for a new program. The Pandemic Electronic Benefit Transfer Program (P-EBT) provides temporary funding to address emergency food needs for families affected by the pandemic. P-EBT food assistance benefits will go to Michigan families with students ages 5-18 that are eligible for free or reduced-price school meals. This includes families currently receiving Food Assistance Program benefits, as well as those not currently enrolled in the program. No application is necessary for eligible families to receive P-EBT benefits.
Parents: Childcare for Essential Workers
Parents: Subscribe to both the Governor Whitmer Updates and MDHHS COVID19 websites to stay informed on what is happening in Michigan with efforts to flatten the curve.
Detroit PBS Kids - Daily Newsletter, in-home learning and fun.
Sign up to receive the daily newsletter from Detroit PBS Kids. A daily DPTV newsletter for grades preschool to high school.
Parent Communications:
A Message from the Superintendent - April 16, 2020
A message concerning online learning and resources for families.
Gov. Whitmer school closing message - April 2, 2020
Message from the Superintendent regarding school closing for the remainder of the year.
Important updates - April 1, 2020
Updates on Food Service delivery, Tech Survey and all playgrounds and tracks are closed.
Let's Stay Connected - March 23, 2020
Helpful community resources and tips for parents and community members about the virus.
Food service schedule - March 17, 2020
Pick up locations and times of food services for families in need in our community.
Food Service Schedule Flyer
Resources for learning at home - March 16, 2020
Message with information for at-home learning and scheduling for personal belongings pick up.
Food Service/School Update - March 16, 2020
Notification to parents about plans for food services and education during this shutdown.
Talking to Children about COVID-19 (Coronavirus)
Helpful resources for parents with guidelines on how to talk to our children about the coronavirus.
Where to connect with help for Chippewa Valley families. An online directory of Macomb County Services.