GSRP (Great Start Readiness Program)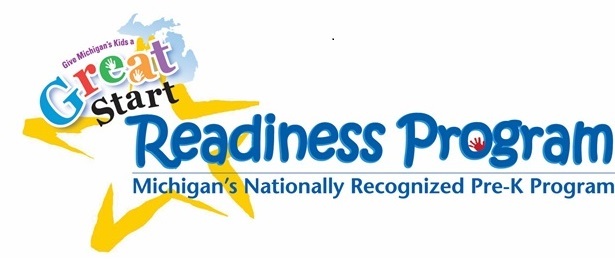 WE HAVE CURRENTLY STOPPED ACCEPTING APPLICATIONS FOR OUR GSRP PROGRAM AS OF JULY 14, 2022 ONLINE. YOU MAY CONTACT US BY PHONE OR EMAIL FOR FUTHER CLARIFICATION.
Chippewa Valley Schools is proud to offer our community the Michigan Department of Education's Great Start Readiness Program. Parents are required to complete a detailed Prequalification Questionnaire. Once eligibility has been determined, your child will be enrolled in one of our program's classes. Children are welcomed into inviting classrooms by highly qualified certified teachers, committed to fostering a love for learning and a base for future successful learning experiences. Students will learn and explore through hands-on activities in an atmosphere where independence is encouraged to build each child's self-confidence.
Class Information
Classes are held throughout the district in various elementary schools. They meet Monday - Thursday, either AM, PM or all day. Transportation is NOT provided and there is no childcare available. Classes begin mid-late September.
CONTACT INFORMATION
Phone: (568)723-2275
Email: GSRP@cvs.k12.mi.us
PLEASE NOTE: The first step in the registration process in done online. Please only contact us if you have issues with the website. It may take several months for us to be in contact with you. Thank you. (ONLINE PREQUALIFICATION IS CLOSED FOR THE 2022/2023 SCHOOL YEAR)
GSRP REGISTRATION PROCEDURE
1. Fill out Prequalification Survey here. (You will either need to create a new profile or sign in to register.) (CLOSED FOR THE 2022/2023 SCHOOLYEAR)
2. Gather Paperwork
Once qualified and contacted, families must complete the following forms and provide the required documentation to register your child for the GSRP Preschool Program. It is helpful to start gathering this information so it is available when requested. Click HERE and use this checklist to get started.
3. As GSRP is a grant funded program, placement is determined by eligibility criteria as outlined in the grant. In addition, funding must be allocated by the State of Michigan before placement can be made. Therefore, please anticipate placement notification in late August/ early September.