Staff - Procedures for COVID-19
Below are the policies and guidelines that have been established related to COVID to keep you and others in our facilities safe. If you have any questions, please feel free to reach out to the Human Resources Department at 586-723-2090.
All Employees and visitors are required to complete a health screening every day before entering any of our district buildings using the Health Screening link on the previous page.

Staff will not have to display the screen stating they have been cleared to enter the building.

Staff members should take a screen shot (daily) of the completion screen. As building administrators/supervisors may check for compliance.

Staff are encouraged to use the QAR code at the entrances or the link on our webpage.

Data that is collected via the website health screener is secure, encrypted and HR only receives general information of whom was notified to stay home based on their responses.

All Employees must wear a face covering when entering the building, while in common spaces such as hallways, workrooms, etc, and while interacting with other individuals.

Social distance

Wash and/or Sanitize hands regularly

Be respectful of others and their concerns over COVID-19.
Am I ok to report to work? Click here for a flow chart to find out.
Macomb County Responding to cases of COVID-19
Contract Tracing Form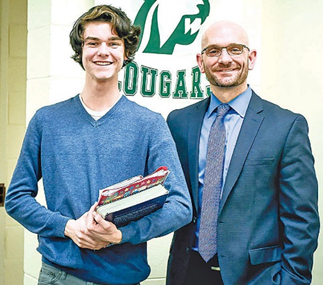 COVID-19 Return to School Parent
Toolkit

Wearing Personal Protective Equipment at School