Where is Ojibwa Elementary School?
---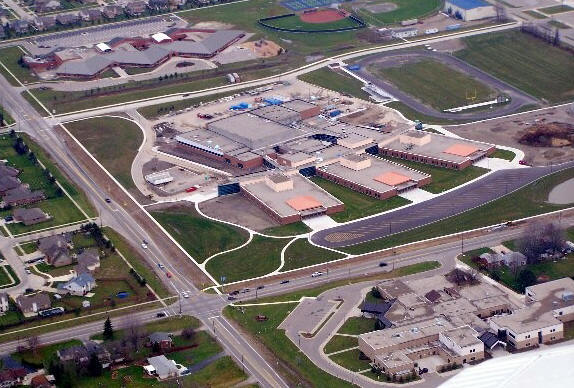 Thank you to Ms. Sue Grenier, Executive Director of Elementary Education, for this aerial view of the corner of 21 Mile and Heydenreich. This photo certainly shows how all of the schools fit together. Ms. Grenier took this photo as she flew over the area at 1,500 feet in November of 2006.
Aerial View of Ojibwa School taken by Sue Grenier before the new Seneca Middle School was built.
---